Say Hello to the Tronsmart Draco AW80, an octa-core Android TV box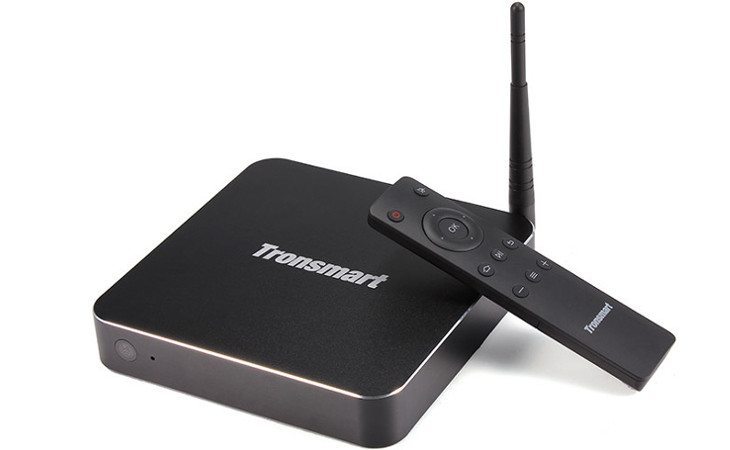 Android TV was officially introduced a short time ago, and the first official box just went up for pre-order last week. There have already been a few boxes drop overseas, and a new high-end one was just introduced with the Tronsmart Draco AW80.
The Android TV platform is set to shake things up in the set-top box world, and while you may not know the name Tronsmart, you will remember them after taking a look at the Draco AW80 Android TV box. It's not the sleekest gadget around, but it has a surprising amount of horsepower inside.
We normally talk about smartphone specifications, but the Tronsmart Draco AW80 specs are worthy of consideration due to an octa-core Allwinner A80 processor. That's a lot of power for a set-top box, and it's backed up by a PowerVR G6230 GPU. If that wasn't enough, there are two configurations available, so you can choose between 2GB or 4GB of RAM.
If you opt for the 2GB model, you'll get 16GB of internal storage while the 4GB edition comes with 32GB. The Tronsmart Draco AW80 has a slew of ports including USB 3.0, USB 2.0, SD Card, HDMI out, SATAS/SPDIF, and an AV Jack. Connectivity options include dual-band WiFi, Ethernet, and Bluetooth 4.0. It will come with Android 4.4 pre-installed with the Play Store, but is said to be open source so Linux is an option as well.
The Nexus player functions a bit differently than the Tronsmart Draco AW80, but the Draco is essentially a high-end smartphone in set-top box form. It's also affordable as Geekbuying has the 2GB/16GB configuration ready to roll for $149.99. The 4GB/32GB model comes in at $199 and is up for pre-order, but won't ship out until November 25th.
Is the Tronsmart Draco AW80 something you'd be interested in or would you rather go with a true Android TV box like the new Nexus Player?
via – Android Authority