The Androidify App update brings Animated Droids to your Mobile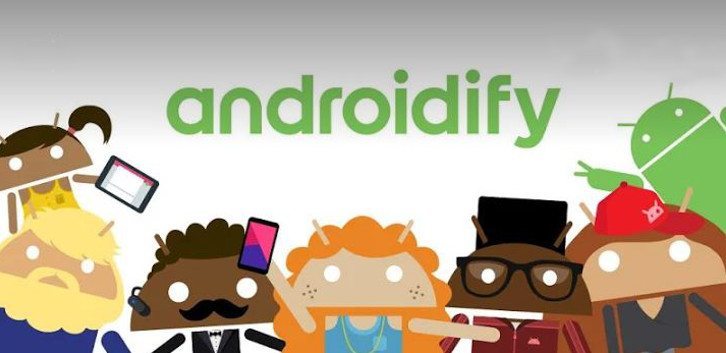 We're a little late on this one, but one of the more Android-centric apps recently got a huge overhaul to go along with Android's new design. You've probably even seen a few of the creations in some recent Android commercials as well. The Androidify app update has arrived, and it's here to fulfill all your droidy dreams.
If you've ever dreamed of being a big green Android, the Androidify app has you covered. Google put out the app a couple of years back to let people create their very own Android mascot, and the new Androidify app update is bringing it back to life with a new layout and a slew of funky animations.
If you're not familiar with the Androidify app, it allows you to dress up an Android in a variety of ways. You can add glasses, hair, shirts, shoes, and numerous accessories while using your fingers to resize the Androids proportions to your liking. The Androidify app update brings several new features to the table, and it finally makes sharing your creations a breeze.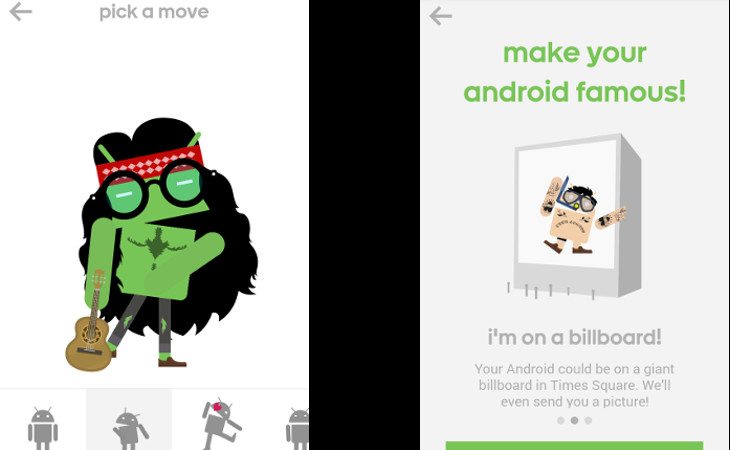 First up are the animations. They've included 15 that vary from dancing and crying to sending out a bit of love. You can apply the animations to any character you create, and share them with folks when you're done. The Androidify app update now allows you to enter your droid into a contest of sorts where it could be shown in ads or on a billboard along with those new commercials.
If you're a huge Android fan or just really dig the mascot, the Androidify app is something you'll want to check out. It's simple to use, won't cost you a penny, and the Androidify app update really livened things up a bit. Hit up the link below if you want to download Google's Androidify app.