Moto Maxx leaks shows an unbranded Droid Turbo in the Wild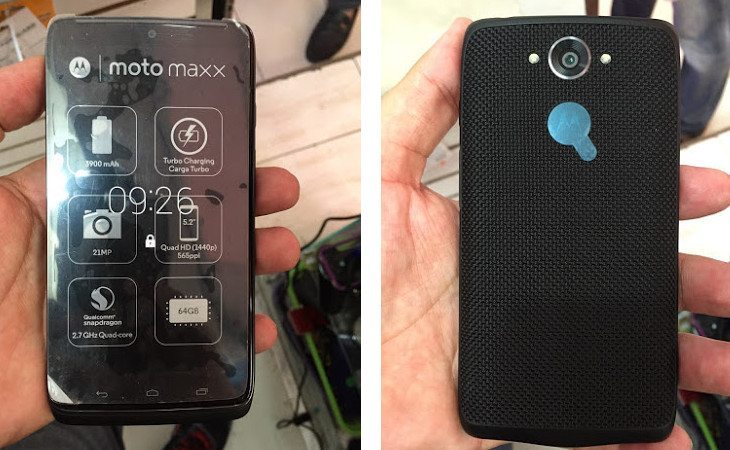 It's time to get excited if you live anywhere but the United States. Last week, we mentioned another version of the Droid Turbo may be in the works, and today it was spotted in the wild. Just don't expect it to come to the U.S. anytime soon…
Verizon and Motorola made a lot of folks happy, and broke the hearts of others, when they released the Droid Turbo last week. It's an insanely fast device with a QHD display, and it's actually smaller than 5.5-inches or the 6-inch monstrosity known as the Nexus 6. Did we mention the massive battery? It's has almost everything you could want from a handset, but at the moment you can only get it from Big Red here in the states.
The new Moto Maxx leaks shows the device rumored for an announcement in Brazil. You can clearly that it's the Droid Turbo sans Verizon branding of any kind. Some of the specs are confirmed in the images as well, so it looks like the Moto Maxx will be going global soon. It's certainly good news, and a reason to get excited if you haven't already picked up a new handset this year.
If you live in the states, it appears as if you'll be stuck with Big Red for now as we don't expect Verizon's exclusivity on the device to run out anytime soon, if it ever does. That said, you should be able to import the GSM model, and use it on T-Mobile or AT&T in the states.
Are you thrilled to know the Moto Maxx should see a global release?
via – Phandroid   Source: Google +