The Huawei Honor Smartglasses leak ahead of official launch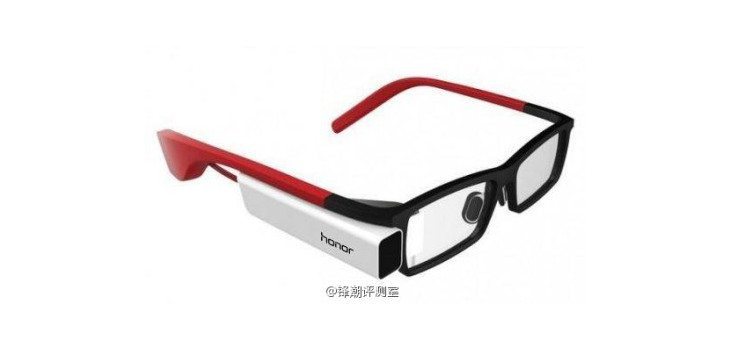 We've seen dozens of smartwatches released this year, but nobody has managed to crack wearable eye wear at the moment. Nobody's sure what's going on with Google Glass in terms of a consumer release, and several other companies have similar products in the pipeline as well. Huawei is on that list, and the Huawei Honor Smartglasses have just leak ahead of their official launch.
The Huawei Honor Smartglasses have been in the rumor mill for a while now, and today we got our first official glimpse of the product itself. We weren't sure what to expect, but it certainly wasn't what we're seeing form the Honor Smartglasses. They also don't run any form of Android Wear.
A 5-megapixel camera is housed on the side of the Huawei Honor Smartglasses, and it will have an array of sensors that allow for a few cool tricks like mid-air gestures. The resolution on the lens is said to be 640 x 480, and it will run Android 4.4 KitKat oddly enough. We know they will be tied into your smartphone as well, but that's about all we have at the moment.
Huawei is expected to show off their new gadget at an event on November 24th so we will have more concrete information about the Honor Smartglasses at that time. It will be interesting to see how the glasses work in conjunction with your smartphone, and it's safe to say that everyone is curious about their price.
via – GSMDome    source: Weibo