The Karbonn ST72 is a 7-inch 3G slate for Rs. 6,248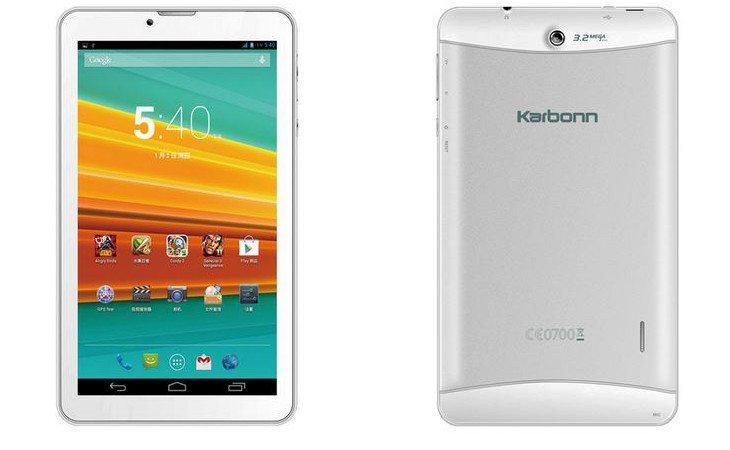 Being able to use WiFi calling form a tablet is handy if you have that feature, but who needs WiFi calling when you've got a 3G slate? If you want what is essentially a huge handset, the new Karbonn ST72 is a device you may want to check out.
Tablets that let you make phone calls aren't a common occurrence, because most of us don't want to use an 8-inch smartphone. Some folks prefer to have 3G capabilities baked into their slate's, and if you fall into that category, the Karbonn ST72 appears to be a fine choice with a cheap price.
The Karbonn ST72 is a 7-inch slate with a resolution of 1,024 x 600. Beneath that slab of glass, you'll find a 1.3GHz quad-core chip with 4GB of expandable storage and a paltry 512MB of RAM. As for the cameras, it's a double dip with 3.2MP cameras on the front and back. The tablet will have 3G capabilities, WiFi and Bluetooth. It's a dual-SIM device running Android KitKat 4.4.2, and it gets its power from a 2,800mAh battery.
The Karbonn ST72 price in India is listed at between Rs. 6,248 – Rs. 6,800. The slate is already available to purchase from Amazon.in, and you'll be able to get it in Black, White or Grey depending on the e-tailer you choose.
Would you be interested in a 3G calling slate if the price is right?