HTC Desire 820s pre-registrations hugely promising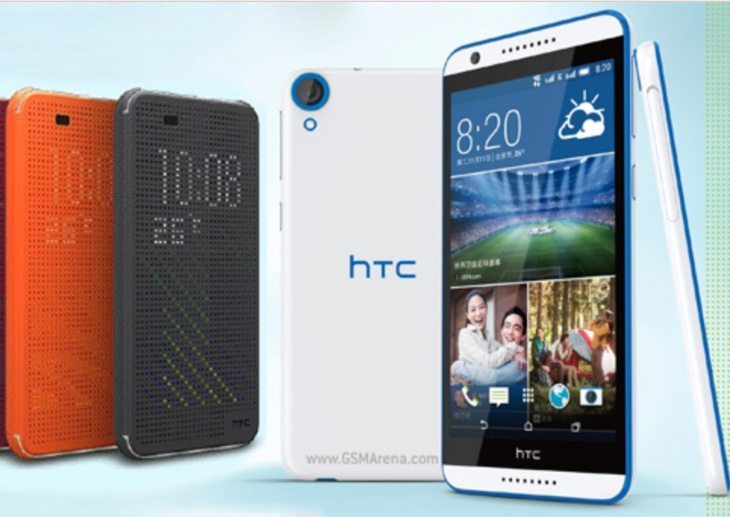 The HTC Desire 820 is a recent addition to the mid-range smartphone market and now the Desire 820s variant is making some big waves. HTC Desire 820s pre-registrations are hugely promising, and while this is no guarantee of sales the signs are looking very good for the success of this phone.
The HTC Desire 820 is gathering its own fair amount of attention and recently we told how this phone and the Desire 820q variant had now launched for India. The Desire 820 dual SIM and single SIM models both have a Snapdragon 615 octa-core processor (with 4 cores at 1GHz and 4 cores at 1.5GHz) and 2GB of RAM, while the Desire 820q has a 1.2GHz quad-core processor and 1GB of RAM.
The HTC Desire 820s carries a 1.7GHz MediaTek MT6572 octa-core processor that will offer better performance than that of the Snapdragon 615, and like the 820 it also has 2GB of RAM. Other specs of the Desire 820s include a 5.5-inch 720p display, 16GB of internal storage, a 13-megapixel rear camera, 8-megapixel front-facing unit, and 4G LTE support.
Now it's reported that HTC China has already received 1.26-million Desire 820s pre-registrations with the pace not looking as though it's slowing down any time soon. Although this doesn't necessarily equate to the same amount of sales as no money is paid up front for registering an interest, that's still a very notable number. It will be even more impressive if the majority of those do end up purchasing the device.
It does look as though there will be many disappointed buyers when online sales eventually kick off in China though, as HTC has already said that just 50,000 units of the Desire 820s will be available at the off. The phone's price is CNY 1,799, that's around $293, but the lucky ones among the first 5,000 buyers will receive a CNY 400 discount equating to around $65 off the price.
HTC has been coming up with the goods lately, and with this amount of interest already shown in the Desire 820s its future is looking rosier. We'll be waiting to see how these pre-registrations relate to sales when these figures become available. Does the HTC Desire 820s sound like a handset that would interest you? Let us know with your comments.
Source: Focus Taiwan
Via: GSMArena