Top iPad Mini 3 cases from Spigen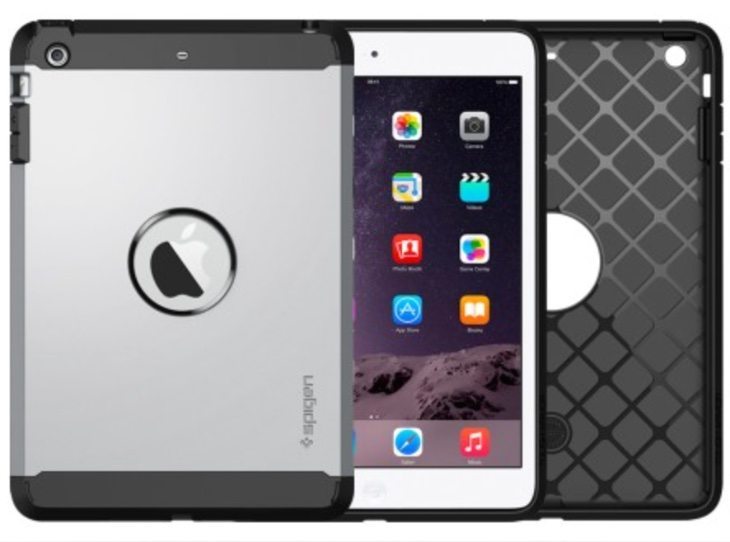 Many readers will have already purchased the iPad mini 3 or may have added it to their Christmas wish lists. A decent case accessory is always a good idea to protect the device and keep it looking good, and Spigen has a good reputation for its accessories. We're bringing you our choice of top iPad mini 3 cases from Spigen, and hopefully at least one of these is just what you're looking for.
Our first pick is the Spigen iPad mini 3 Slimbook case, and this is also compatible for the iPad mini 2. This is a very sleek looking case to complement the slimness of the tablet itself. The iPad mini is held securely in place and the case has a polycarbonate frame with premium metallic polyurethane. The interior is lined with soft microfiber and is non-slip so that viewing and typing angles can be adjusted. The case also has an automatic sleep/wake function. It's in stock right now with a price $39.99 and it comes in Metallic Black or Metallic White color options.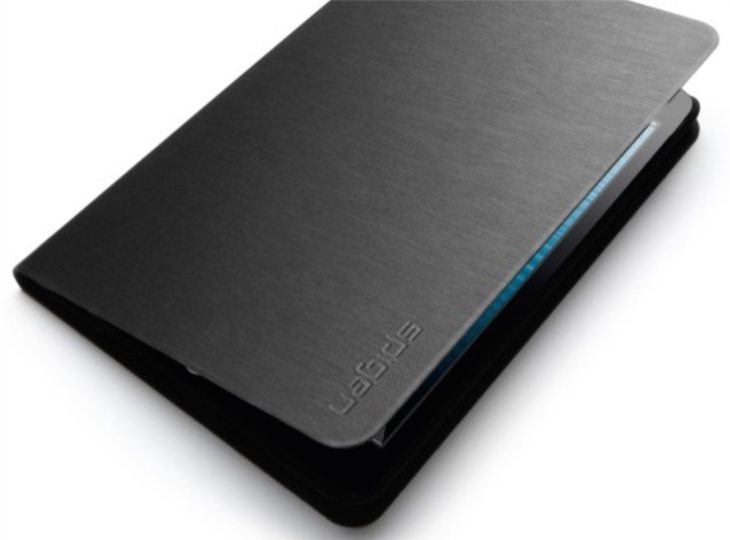 Another case that we really like from Spigen is the iPad mini 3 Tough Armor Case (shown below), also compatible for the iPad mini 2. This one offers excellent shock-aborbing protection from drops and scratches and features Air Cushion Technology corners for optimal protection. This cross-patterned polycarbonate and TPU case features a 1.5mm lip that will protect the iPad mini 3 display. Again this is currently in stock and is priced at $39.99. It's available in Black, Champagne Gold, Metal Slate, or Satin Silver Color choices and user reviews are excellent.
If you want to see more information or order either of these cases you can do so from this Spigen product page. We've selected our two favorites cases but at the same page you will also find other iPad mini 3 accessories from the company, such as the Ultra Thin Air case and a variety of screen protectors.
We hope that one of these best iPad mini 3 cases from Spigen will be suitable for your needs. If you order one it would be good if you'd let us know what you think of it and share your recommendations (or not) with other readers.