Galaxy Note 4 vs iPhone 6 Plus color contest, Samsung wins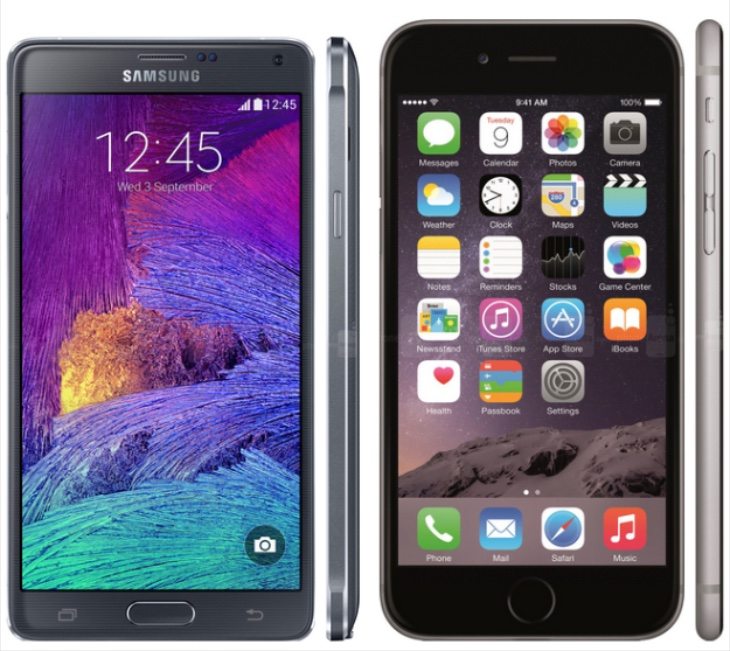 The Samsung Galaxy Note 4 and Apple iPhone 6 Plus are two of the biggest arrivals of year, and the new phablet-sized iPhone gives the Samsung device further competition in a crowded market. If display quality on a handset is important to you then you may be interested in recent testing on color accuracy, and in the Galaxy Note 4 vs. iPhone 6 Plus color contest, it's Samsung that wins.
The Note 4 and iPhone 6 Plus are both premium devices with impressive specs and features and for a full comparison of them please check out this previous article. You might also want to see how these two phones fared in speed testing. Now DisplayMate has checked out the display colors of the Galaxy Note 4 against some other top devices that include the iPhone 6 Plus.
Color accuracy tests were conducted on these devices as well as the Galaxy Tab S 10.5, iPad Air 2, Surface Pro 3, and Kindle Fire HDX 8.9. The tests were designed to see which display most realistically reproduced colors and involved full color gamut, skin tone and organic color, plus blue reproduction taking in cyan to magenta. The devices were then listed in order of how they ranked and in the Absolute Color Accuracy stakes it was the Samsung Galaxy Note that outshone all the others.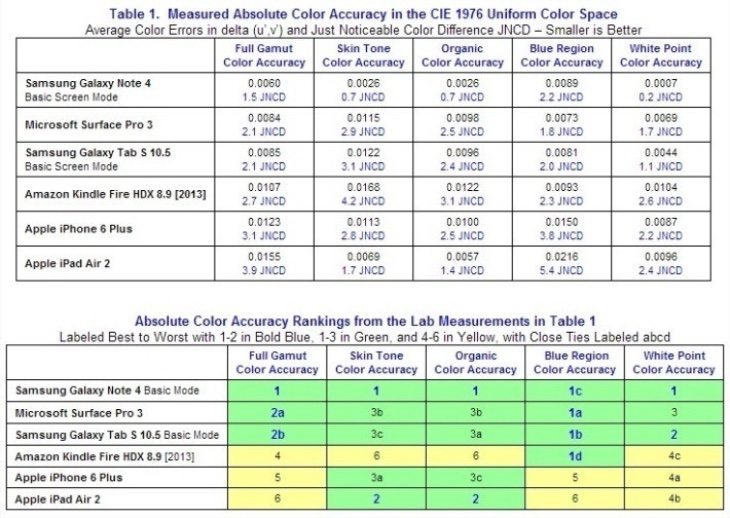 The image above shows the rankings, with the Note 4 followed by the Surface Pro 3, Galaxy Tab S 10.5 and Amazon Kindle Fire HDX 8.9 (2013). These all topped the iPhone 6 Plus and also the iPad Air 2 at the bottom of the table. If you want fuller information head to the source link below where you'll find the complete report with all of the technical complexities and how the individual tests work.
Samsung will be very pleased at this outcome as it's yet another feather in the cap for the Note 4. Does the result of this testing make the Samsung Galaxy Note 4 even more appealing to you? Do send us thoughts by using the comments box below.
Source: DisplayMate
Via: SamMobiile