The Rugged Sonim XP6 smartphone arrives at AT&T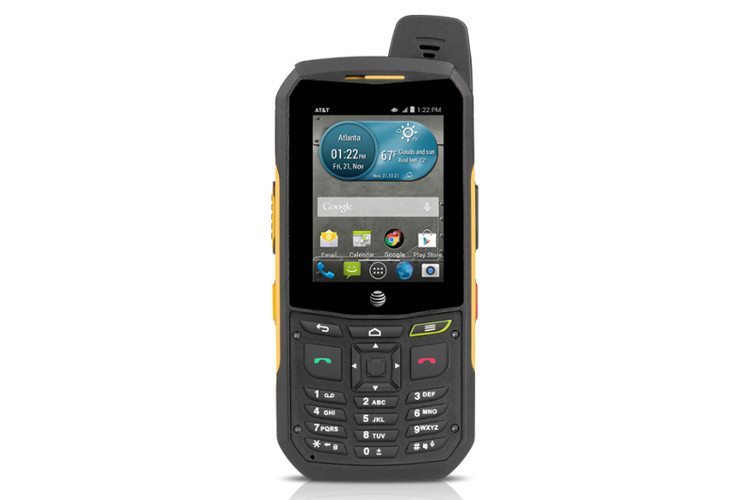 Rugged smartphones are becoming more popular every year as a lot of folks work in environments that can't tolerate the svelte devices a lot of us love. We've seen several "tough" handsets roll out over the past few months, and you can now add the Sonim XP6 smartphone to the list.
AT&T is bringing the Sonim XP6 smartphone to the masses, and it looks to be a wise choice is you want a smartphone with a little less screen, and a lot more rugged. Drops, spills, water and dust won't affect this handset, and you will get a 3-year warranty to boot.
The Sonim XP6 smartphone has a tiny 2.64-inch 320 x 432 LCD display. It's small, but it's less likely to break and built to take a beating. Housed inside the Sonim XP6, you'll find a Snapdragon 400, 1GB of RAM and 8GB of storage. There's a 5MP camera with an LED flash on the backside, and a large 4,820mAh battery under the hood.
In terms of features, the Sonim XP6 smartphone has a full keypad, and a virtual QWERTY one that can be enabled though the settings. It also features Push-to-Talk for quick communication, has an extra-loud speaker, and it's listed as a quad-band world phone so it's going to work globally. As you'd expect, the handset is IP68, IP69 and MIL-STD 810 certified to resist the elements.
The Sonim XP6 isn't as slick as some of the larger rugged device's we've seen, but it looks like it would be tougher than most due to the design and minimal display. The smartphone is currently up for grabs at AT&T for $149.99 on a new 2-year stint or with an unlocked price of $524.99. If you'd prefer to break things down, you can opt for the AT&T Next 12, 18 or 24 month promotion.
source: AT&T