Nexus 9 vs Galaxy Tab S 8.4 specs breakdown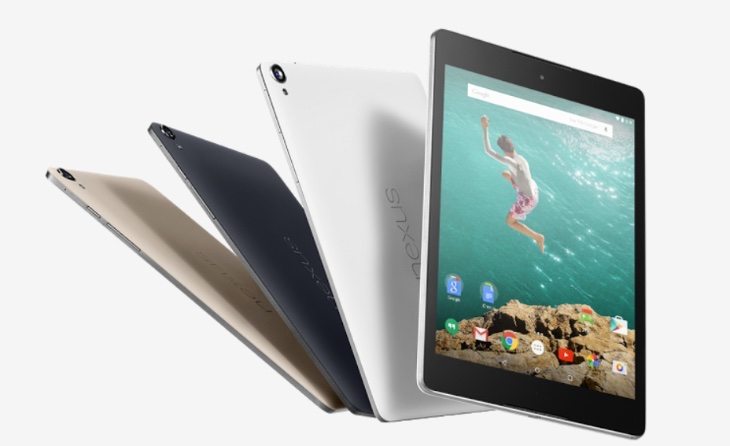 This is the time of year when a new tablet appears on many people's wish lists. Two of the top contenders this year are the newly released Google Nexus 9 made by HTC and the Samsung Galaxy Tab S 8.4 that arrived in the summer. Today we have a Nexus 9 vs. Galaxy Tab S 8.4 specs breakdown that will enable readers to see how they compare.
Both of these are Android tablets that are close in pricing so are natural competition against each other. They are also made by big name manufacturers that bring plenty to the table, but one thing to consider is that the Nexus 9 runs pure vanilla Android and will get speedy updates. Let's roll the specs…
Processors
The Nexus 9 has a 2.3GHz Nvidia Tegra K1 dual-core processor with Kepler DX1 graphics. The Galaxy Tab S 8.4 has either a 2.3GHz Snapdragon 800 quad-core processor with Adreno 330 graphics, or an Exynos 5420 octa-core processor (4 cores at 1.9GHz and 4 cores at 1.3GHz) with Mali-T628 MP6 GPU (models vary).
Display
The Nexus 9 has an 8.9-inch IPS LCD display with resolution of 2048 x 1536 and 281 ppi. The Galaxy Tab S has a 8.4-inch Super AMOLED display with 2560 x 1600 resolution resulting in 359 ppi.
RAM and Storage
The Nexus tablet has 2GB of RAM and 16GB of 32GB of internal storage for the WiFi version or 32GB of internal storage for the LTE model (non-expandable). The Galaxy Tab S 8.4 has 3GB of RAM and 16 or 32GB models for internal storage that's expandable to 128GB via microSD.
Camera set-up
Both tablets have an 8-megapixel rear camera with autofocus, LED flash and 1080p video capture. The Nexus 9 has a 1.6-megapixel front-facing camera while the Galaxy Tab S 8.4 has a 2.1-megapixel front-facing unit.
Battery
The Nexus 9 has a non-removable 6700 mAh battery while the Galaxy Tab S 8.4 has a non-removable 4900 mAh battery.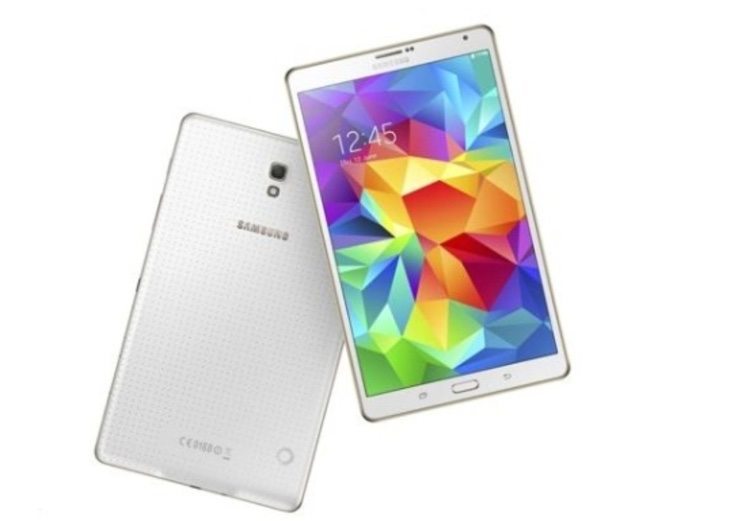 Operating System
The Nexus 9 runs the very latest Android version, 5.0 Lollipop. The Galaxy Tab S 8.4 runs Android 4.4.2 KitKat skinned with Samsung's TouchWiz UI.
Dimensions and Weight
The Nexus 9 measures 228.2mm x 153.7mm x 8mm and weighs 425g for the WiFi model or 436g for the 3G/LTE model. The Galaxy Tab S 8.4 measures 212.8mm x 125.6mm x 6.6mm and weighs 294g for the WiFi model or 298g for the 3G/LTE variant.
Price
The base offering of the Nexus 9 is $399 /£319 on the Google Play Store. The cheapest Galaxy Tab S 8.4 also launched at $399. However, you may find deals available, especially on the older Samsung tablet, and pricing can vary by retailer and carrier.
As these tablets are in the same price sector you will also want to take preference of design into account, as well as the many features of each tablet. Looking at specs alone is interesting though and will help you to choose depending on which aspects of a tablet are most important to you.
For instance the Nexus 9 has a larger display, higher capacity battery, and runs the newest version of Android. On the other hand the Galaxy Tab S 8.4 has a quad or octa-core processor, a display with higher resolution, more RAM and expandable storage, and is the slimmer and lighter of the two tablets.
After checking out our comparison have you now decided which of these two tablets is the right one for you? Will you opt for the Nexus 9 or the Samsung Galaxy Tab S 8.4?