Nokia Lumia 930 vs 830, 735, 635 boot-up speeds compared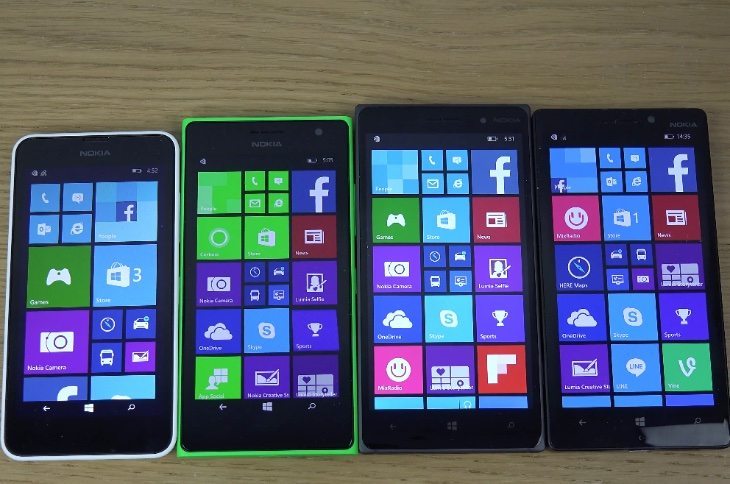 Nokia Lumia devices have plenty of fans and there have been several additions to the lineup that have released over the last few months before the Nokia branding was lost to Microsoft. Today we have an interesting video that shows Nokia Lumia 930 vs. 830, 735 and 635 boot-up speeds compared.
All of these smartphones run the Windows Phone 8.1 operating system. The Lumia 635 has a 1.2GHz Snapdragon 400 quad-core processor with 512MB of RAM. Meanwhile the Lumia 735 and Lumia 830 have the same CPU as the 635 but 1GB of RAM. Finally the Lumia 930 is the cream of the crop and sports a 2.2GHz Snapdragon 800 quad-core processor with 2GB of RAM.
We came across a YouTube video that we've embedded beneath this article for your convenience, and it shows all of the above Nokia Lumia phones alongside each other. The devices are all then powered down with the Lumia 635 being the slowest to go off. This is to be expected as it's the cheapest handset, but the time taken is noticeable in comparison with the others.
The handsets are all then powered on simultaneously for an equal comparison, and the results this time around are rather more surprising. We don't want to spoil your enjoyment of the video so we'll let you find out when you view it for yourselves. At the end of the video the reviewer gives some of his thoughts on the Windows Phone platform.
Obviously this isn't formal testing and some may feel that boot speeds aren't too much of a big deal when purchasing a new device. Nevertheless we felt the video would interest some of our readers. What are your thoughts on the boot-up speed results of the Nokia Lumia 930, 830, 735 and 635?