Target and Google Team up for the Bullseye's Playground Mobile Game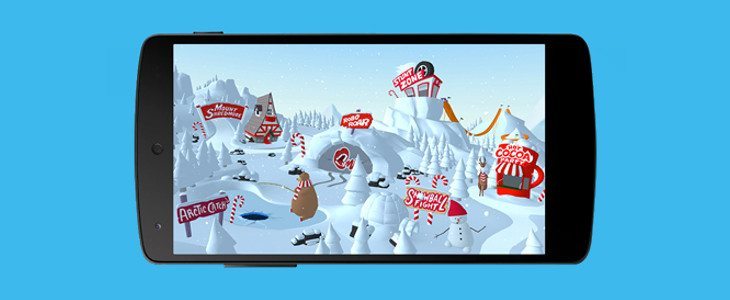 Remember when smartphones used to be something we mainly used to call and text? Those days are long gone, and companies are finding interesting ways to use promotions with mobiles. Target is getting on the bandwagon with the Bullseye's Playground Game, and if you're lucky enough you may just get a chance to check out Project Tango.
The Bullseye's Playground Game promo is an interactive experience that will take place in Target stores this holiday season. The "game" kicked off on December 2nd and allows guests to use their devices in or out of the stores to play interactive games. From the website, you'll be able to play several games including snowball fights and sledding. When you're in-store, you can use signage to play and discover codes in the store that unlock new levels and characters.
Google is getting in on the fun as well with Project Tango, and select stores will have the Project Tango Development Tablet on display. The slates are used to "transform" the store into a wintery wonderland, and you'll be able to browse around and see things interact with various things in-store. It sounds extremely cool, but there are only four locations included at this time with Chicago, California, Texas and Minnesota.
The Bullseye's Playground Game and Tango demo is cool news if you're a techie, and you'll also be helping charity out. For every game folks play with Bullseye's Playground, Target is donating $1 (up to $1 million) to St. Jude Children's Hospital. You can find the games at the Bullseye's Playground site, and get more information about the promo or the Tango demo at the link below.