Bitcoin Billionaire Android Review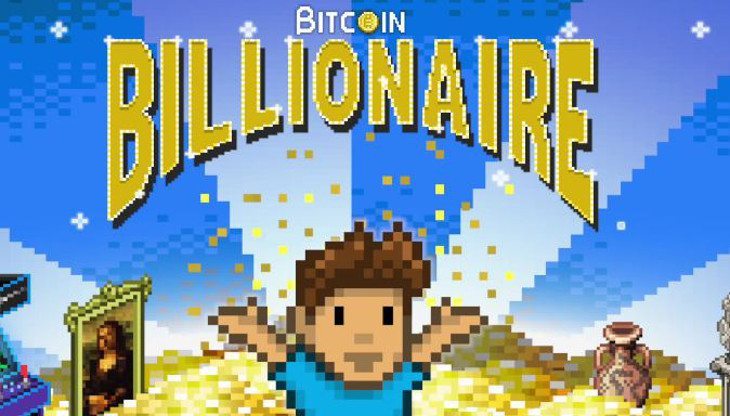 Tapping games are bountiful on mobile devices, but all are not created equal. If you want to tap yourself silly, there's a new Android game you'll want to check out and it goes by the name of Bitcoin Billionaire. After spending some time on iOS, the game landed on Android yesterday and we're here with our Bitcoin Billionaire Android Review.
We'll assume you know what a Bitcoin is if you're still reading this, and Bitcoin Billionaire is a "tapping" game that lets you collect as many as you'd like without spending a penny. Unless you want to opt for an IAP that is. The premise behind BB is simple — tap the screen, collect bitcoins, and upgrade your gear. Rinse and repeat…
While that may sound a bit boring, it's actually quite a bit of fun. You can buy "investments" which allow you to earn Bitcoin when you're not actually playing Bitcoin Billionaire while other upgrades let you spruce up your home. Yup, you get to do a little decorating and there are a slew of different upgrades for your abode.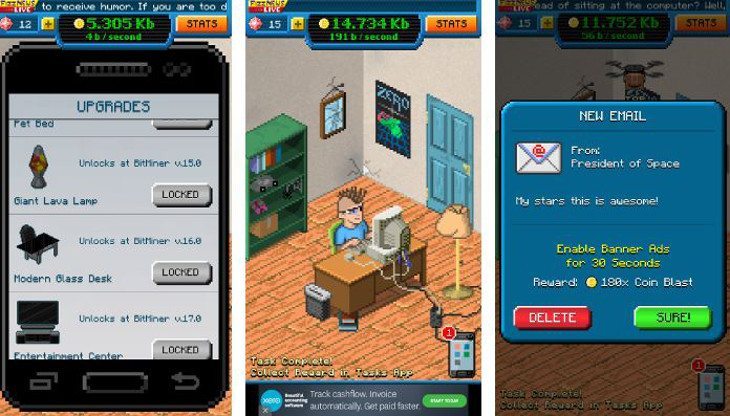 As mentioned, Bitcoin Billionaire does include some in-app purchases, but it is by no means "pay to play." There are plenty of chances to earn freebies while you are playing as well. That said, the game is rock solid and it's "freemium" done right so you won't feel bad about spending a few bucks on this one.
Bitcoin Billionaire is a great way to kill some time or zone out for a few hours. You can tap until you get bored (or your fingers hurt), and still earn some loot in the background once you get the right upgrades. It may not be for everyone, but it is a blast if you enjoy games that offer up mindless fun. You can pick up Bitcoin Billionaire for free on Google Play.