HTC Desire 816 vs Desire 820 Dual SIM specs clash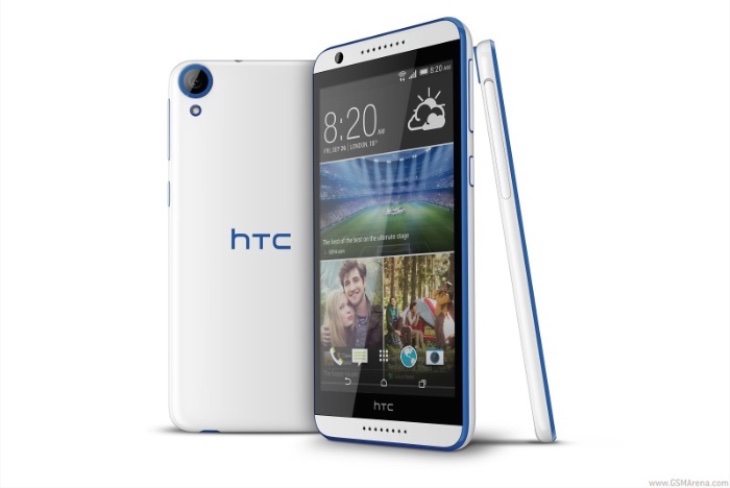 In many countries such as India dual SIM smartphones are the norm, and the mid-range HTC Desire 816 is one such example that has been hugely popular. It released earlier this year and now has competition from a new HTC handset, the Desire 820. Today we're considering a HTC Desire 816 vs. Desire 820 Dual SIM specs clash.
These are both dual SIM Android smartphones (single SIM versions also available) with decent specs, so should you opt for the established Desire 816 or choose the newer Desire 820? Let's highlight the major specs of each so that you can judge how they compare as far as specs are concerned.
Processors
The Desire 816 has a 1.6GHz Snapdragon 400 quad-core processor and Adreno 305 graphics. The Desire 820 has a Snapdragon 615 octa-core processor (4 cores at 1.5GHz and 4 at 1GHz) and Adreno 405 GPU.
Display
The Desire 816 has a 5.5-inch Super LCD2 display with resolution of 1280 x 720 and 267 ppi while the Desire 820 has a 5.5-inch LCD display with exactly the same resolution and ppi.
RAM and Storage
There's 1.5GB of RAM and 8GB of internal storage that's expandable to 128GB via microSD for the Desire 816. The Desire 820 steps up to 2GB of RAM and has 16GB of internal storage, also expandable to 128GB.
Camera set-up
Both phones have 13-megapixel rear cameras with autofocus, LED flash, and 1080p video capture. However, the Desire 816 has a 5-megapixel front-facing camera while the Desire 820 has an 8-megapixel front-facing camera.
Battery
It's a draw here as both phones have a non-removable 2600 mAh battery.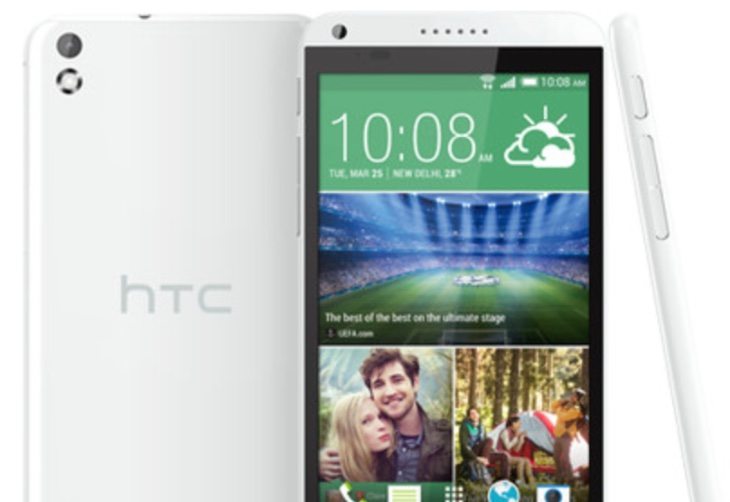 Connectivity
The Desire 816 supports 3G, WiFi 802.11 b/g/n with WiFi hotspot and DLNA, Bluetooth 4.0, GRPS, EDGE, GPS, and microUSB 2.0. On the other hand the Desire 820 supports 4G LTE as well as 3G, WiFi 802.11 a/b/g/n with dual band, WiFi hotspot, WiFi Direct, and DLNA, Bluetooth 4.0, GPRS, EDGE, GPS and microUSB 2.0.
Operating System
Both handsets run Android 4.4.2 KitKat skinned with HTC's Sense 6 UI.
Dimensions and Weight
The Desire 816 measures 156.6mm x 78.7mm x 7.9mm and it weighs 165g. The Desire measures 157.7mm x 78.7mm x 7.7mm and it weighs 155g.
Price
Prices vary by market and also retailer but as an example we'll give the prices for India as these phones are very popular there. The HTC Desire 816 Dual SIM launched at Rs. 23,990 while the HTC Desire 820 Dual SIM launched at Rs. 24,990. However, depending on retailer we've actually seen the newer Desire 820 priced at less than the 816 now so that's certainly food for thought.
These phones are similar in price, appearance, size, and software experience, so a decision between them mainly rests on the specs and of course the price differences if you're in another region. While there's no doubting that the Desire 816 Dual SIM has been extremely popular, we have to say that the more recent 820 Dual SIM has the edge in this respect.
For instance the Desire 820 has an octa-core processor, more RAM and internal storage, a better front-facing camera, and 4G LTE support, so on paper we have to recommend this one out of the two. We'd like to hear your thoughts on these two smartphones.
Have you been thinking of buying the HTC Desire 816 or Desire 820 Dual SIM? If so, which one are you now most likely to purchase?