The Toshiba TT301 is a massive 24-inch Android tablet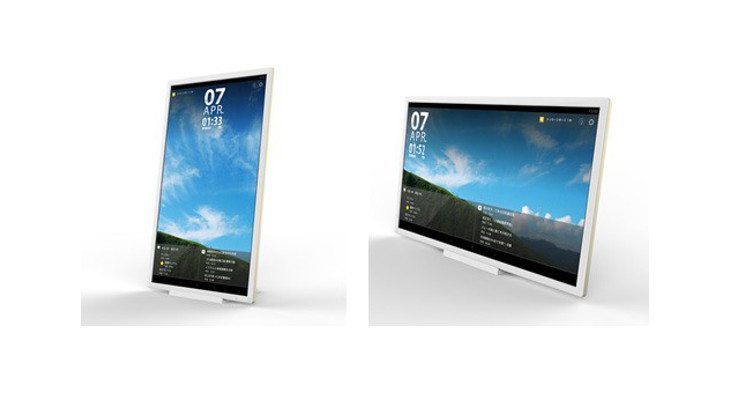 In some parts of the world (and Texas) they seem to think bigger is better. Toshiba has followed that same line of thinking with the Toshiba TT301 as it's an absolutely massive 24-inch tablet that just happens to run Android.
Tablets are popular for a lot of folks due to their portable nature. The Toshiba TT301 isn't necessarily portable, and it's twice the size of most manufacturers biggest slates. It has a resolution of 1080p and can be used as a monitor or wireless display through the magic of Miracast. It also has a couple of 2W speakers for good measure.
Under the hood of the Toshiba TT301 things get a little bleak as it's not the powerhouse we'd hoped it would be. Aside from the speakers and display, the only specs mentioned were 1.5GB of RAM and a dual-core processor clocked at 1GHz. The OS is Android, but it's listed as running 4.2.1 Jelly Bean. Definitely not what you would expect from a huge 24-inch tablet.
The ability to use the Toshiba TT301 as a monitor is a nifty trick, but it's going to have to have a low price or some other hidden tech tricks to make it worth a look. The sheer size of the tablet could make it very popular if it's priced like a low to mid-range device, but we Toshiba has remained mute on the pricing so we'll just have to wait and see.
What do you think the Toshiba TT301 price should be?
via – Phonearena   source: Mobilissimo.ro