HTC Desire 620 release date for Europe is revealed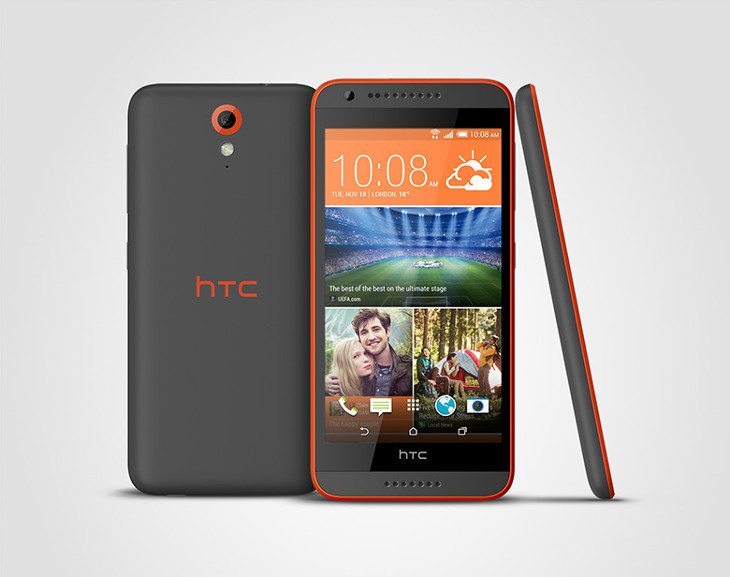 The HTC Desire 620 is a handset a lot of folks want to get their hands on, and if you live in Europe the wait may be a bit longer than anticipated. HTC has announced the Desire 620 release date for the region and it doesn't fall in this calendar year.
The HTC Desire 620 is coming to Europe in January of 2015, and a few of the retailers listed include Three, O2, EE, and Carphone Warehouse. As you'd expect, the pricing hasn't been revealed but it's expected to be affordable as it's not a flagship handet like the One.
Wondering what makes the Desire 620 so appealing? It's partly due to the specs which include a 5-inch display with a resolution of 720p. Underneath the glass, you'll find a new 64-bit Snapdragon 410 clocked at 1.3GHz and 1GB of RAM. The storage space is listed at 8GB, but it's expandable up to a whopping 128GB via a microSD card.
The LTE equipped smartphone will get its power from a 2,100mAh battery, and the OS will be Android KitKat 4.4. Last but not least are the cameras, the front-facing sensor is 5MP while the rear camera clocks in at 8MP. The specs aren't going to blow you away, but they certainly aren't bad either — especially if you dig the Desire lineup.
The mid-range game is a tough market to break into, but the HTC Desire 620 should be able to make its mark when it arrives next month. HTC has a lot of fans, and while we don't know the price, we believe it in the $350 range based on prices mentioned in other regions.
Are you excited to see the HTC Desire 620 arrive next month or have you already picked up your next handset?