New HTC Desire 620 official price and specs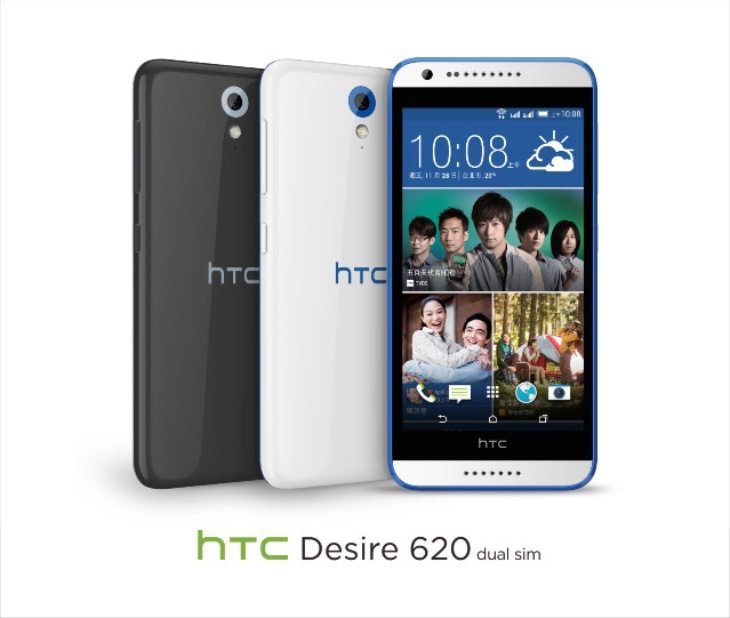 At the beginning of this month we informed readers of an HTC handset that had made an appearance at the NCC, the Taiwan equivalent of the FCC. It was called the Desire 620 and although information was scant it looked as though it would be a dual SIM smartphone. Now the phone has been launched we can give you the new HTC Desire 620 official price and specs.
There's no news yet on international availability of the Desire 620, but it has now been made official in Taiwan. It has been confirmed as a dual SIM device and is coming in two variants. The HTC Desire 620 has a Snapdragon 410 64-bit processor while the HTC Desire 620G has a MediaTek MT6592 processor.
Specs for both include a a 5-inch display with 720p resolution, 1GB of RAM, and 8GB of internal storage. This is expandable via microSD to 128GB for the Snapdragon processor model or up to 32GB for the MediaTek variant. The phone has an 8-megapixel rear camera with Eye Experience and 1080p video capture, a 5-megapixel front-facing snapper, and a 2100 mAh battery.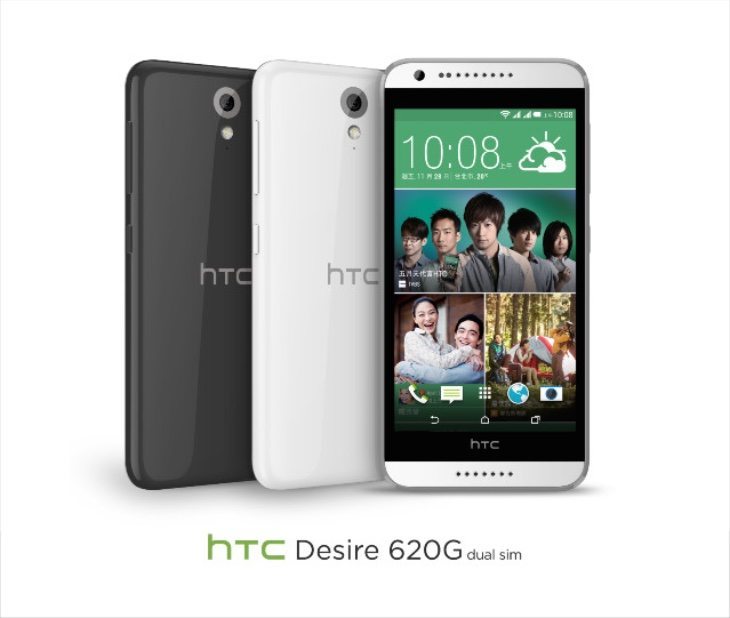 The Snapdragon Desire 620 supports LTE connectivity and the MediaTek Desire 620G supports WCDMA. The Desire 820 release date in Taiwan is December 1st. The price has been set at TWD $6,990 for the Snapdragon model, that's equivalent to around $225, £144, or Rs. 14,000 although prices often vary by region.
Alternatively the MediaTek model is priced at TWD $4,990, that's around $161, £103, or Rs. 10,000. Measurements of both handsets are 150.1mm x 72.7m x 9.6mm and it weighs 160g. Does the HTC Desire 620 look and sound like a smartphone that you might be interested in if it releases in your region?