Samsung Galaxy Mega 2 vs Galaxy Grand 2 Duos India showdown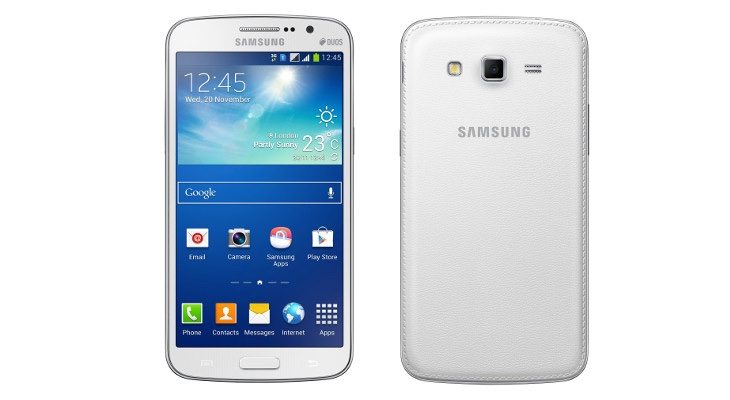 There really is something for everyone on the smartphone market in India right now, and today we're considering two mid-range devices. The Samsung Galaxy Grand 2 arrived early in the year and has been very popular, while the Galaxy Mega 2 is a much more recent release. We have a Samsung Galaxy Mega 2 vs. Galaxy Grand 2 India showdown today, where we'll detail price and specs so that you can easily compare them.
Both of these are Android devices but the Galaxy Mega 2 is single SIM whereas the Grand 2 comes as a dual-SIM option. The Grand 2 is the older of the two so but also cheaper, so what more does the larger Mega 2 offer for the extra money? Let's take a look and find out.
Processors
The Galaxy Mega 2 has a 1.2GHz Snapdragon 410 quad-core processor or a 1.5GHz Exynos quad-core processor and Adreno 306 or Mali 400 graphics respectively. The Galaxy Grand 2 Duos has a 1.2GHz Snapdragon 400 quad-core processor and Adreno 305 GPU.
Display
The Mega 2 has a 6-inch display with resolution of 1280 x 720 and 245 ppi while the Grand 2 has a 5.25-inch display with the same resolution but resulting in 280 ppi.
RAM and Storage
Both phones have 1.5GB of RAM. The Mega 2 has 16GB of internal storage that's expandable to 64GB via microSD while the Grand 2 has 8GB of internal storage, also expandable to 64GB.
Camera set-up
The Galaxy Mega 2 has an 8-megapixel rear camera with autofocus, LED flash, and 1080p video capture, and also a 2.1-megapixel front-facing camera. The Galaxy Grand 2 has the same arrangement for the rear camera but it has a 1.9-megapixel front-facing unit.
Battery
The Galaxy Mega 2 has a removable 2800 mAh battery while the Grand 2 has a removable 2600 mAh battery.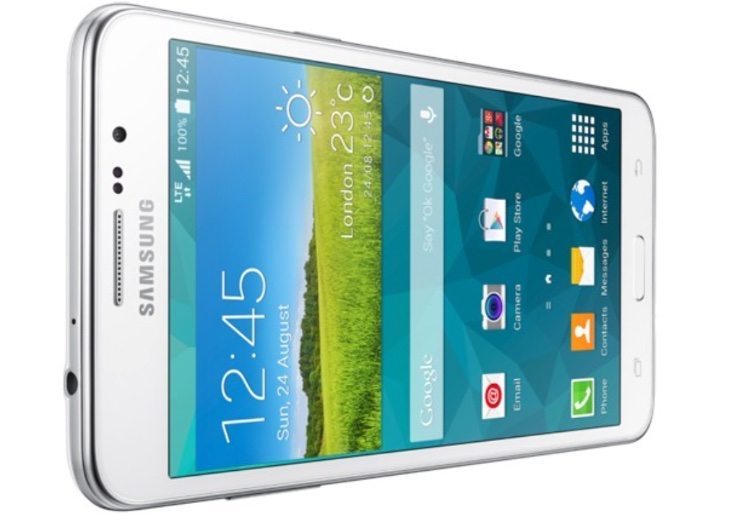 Connectivity
Both phones support 3G, WiFi 802.11 a/b/g/n with dual-band, WiFi Direct and WiFi hotspot, Bluetooth 4.0, GPRS, EDGE, GPS, and microUSB 2.0. However, the Galaxy Grand 2 also features DLNA while the Galaxy Mega 2 has NFC.
Operating System
The Galaxy Mega 2 runs Android 4.4.3 KitKat. The Grand 2 launched on Android 4.3 Jelly Bean but is upgradable to 4.4.2 KitKat.
Dimensions and Weight
The Mega 2 measures 163.6mm x 84.9mm x 8.6mm and weighs 194g. The Galaxy Grand 2 measures 146.8mm x 75.3mm x 8.9mm and weighs 163g.
Price
The Galaxy Mega 2 launched on the Samsung India eStore at Rs. 20,900. The Galaxy Grand 2 was more expensive at launch at Rs. 22,999, but as it's now nearly a year old it has come down a lot in price and can now be found from around Rs. 16,500.
Obviously buyers may have a preference of either design in which case your choice will be made easier, but as far as specs are concerned the newer Galaxy Mega 2 has some advantages over the older Grand 2 Duos. The Mega 2 has a larger display, more internal storage, NFC, and has a slightly higher-megapixel front-facing camera and higher battery capacity, although in the case of the last two aspects there's not too much in it. However, it's a very large handset with a weight that might not suit everyone.
As for the Galaxy Grand 2 this has higher display ppi (because of its smaller screen) and it supports DLNA. It's weight is much lighter than that of the Mega 2 and it's important to remember that it has the advantage of being a dual SIM handset where the Mega 2 has single SIM. Bearing in mind the pros and cons of each you'll need to consider the most important factors of a smartphone to you, to decide whether the extra cost of the Mega 2 is worth it.
When you've taken all of the above into consideration we'd be interested to hear your opinions. Would you rather purchase the newer Samsung Galaxy Mega 2 or opt for the older but still notable Samsung Galaxy Grand 2 Duos? Let us know with your comments.