Best Christmas Tree decoration, wallpaper and countdown apps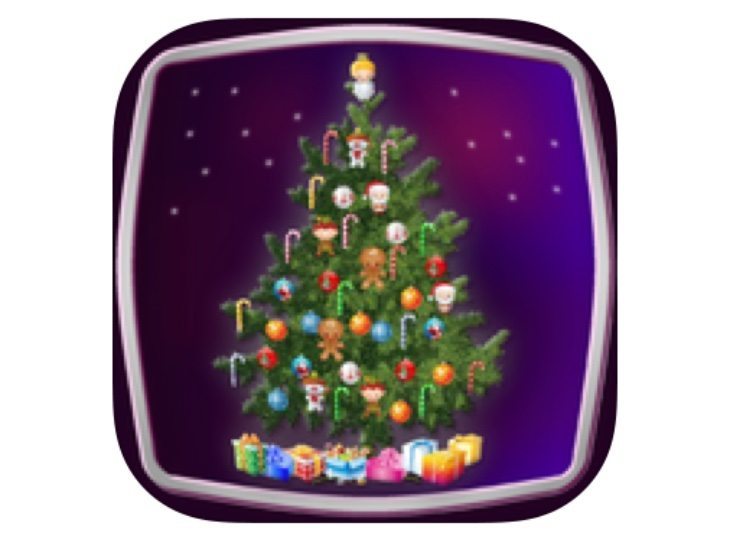 It's that time of year again when the big guy in the red suit and white beard will soon be climbing down chimneys worldwide. For many of us the Christmas tree is one of the highlights of the holidays, and many of us can't wait to throw on the cookies, lights and more to decorate it. You can enjoy this lovely tradition in other ways too, and today we have some of the best Christmas Tree decoration, wallpaper, and countdown app choices for Android and iOS.
We've gathered together some of our favorite free Christmas Tree apps that will help you to enjoy the spirit of the occasion via your mobile device. Simply hit the relevant links provided to be taken straight to the relevant App Store or Google Play pages.
One of the apps we really love is the Christmas Tree Maker and this is an Android or iOS app. It allows you to decorate the tree with ornaments and decorations such as candies and gifts, and then you can add a greeting and share it on Facebook, or save it to your phone to send as a card to friends and family.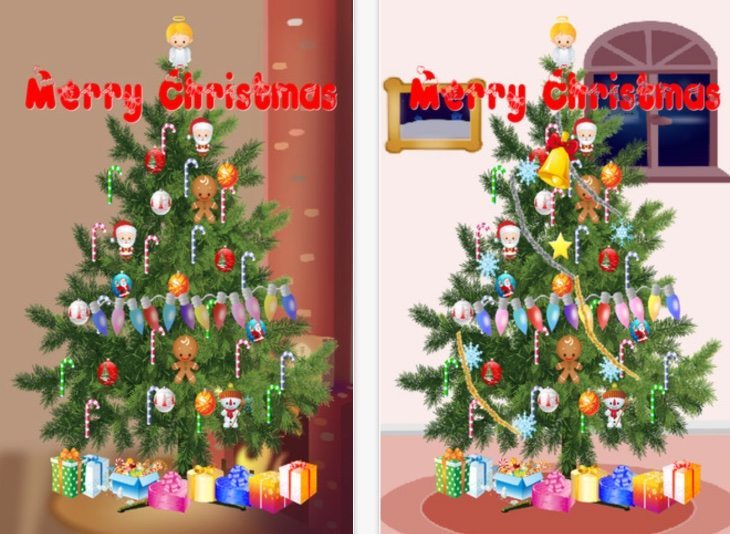 Another good choice if you want a countdown to Christmas and the New Year is Christmas Live Wallpaper for Android devices. This is a free app that features 3D live wallpaper with sparkling lights and the countdown ticking down to the big day. In the free version there are a couple of scenes but there's also a paid version with animated motions and more if you want to upgrade for more choices.
If you have an iOS device you might enjoy the Christmas Wallpapers app on the App Store. This one has high quality wallpapers that you can also send as emails. It doesn't just cover Christmas trees either as there are different images available that can also be shared as greetings on Facebook and Twitter. For example there are Christmas stockings over a roaring fire and Merry Christmas wishes.
Another Android app we like is Christmas Tree Live Wallpaper. This has fully customizable settings that allow you to create the perfect tree for the occasion on your smartphone or tablet. It features different kinds of trees to choose from and you can add snow and vary the quantity, speed and size. For lights you can opt from different colors, numbers and effect. The wallpapers also include sound.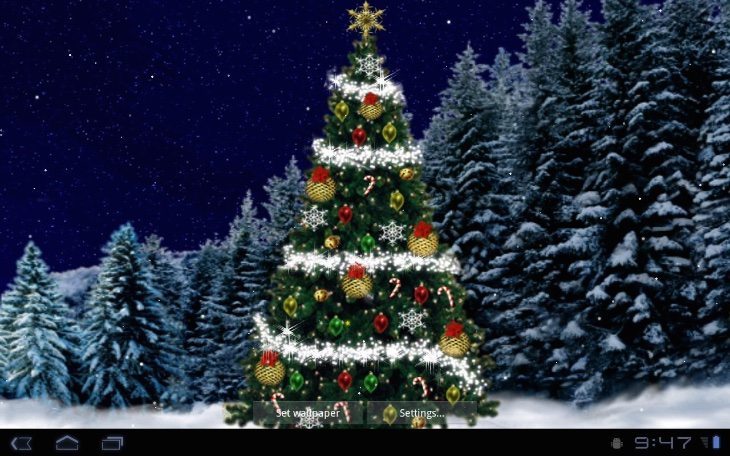 Next we have a Christmas Countdown Deluxe Edition app for iOS devices. This one includes an Advent Calendar and Santa Tracker and will really get you in the Christmas spirit. The app also features classic Christmas songs, a real time clock, random snow effects, a day and night cycle, and animations. The app has recently been updated and has some new presents available.
Finally we really like My Xmas Tree. This is an Android app that features thousands of combinations for decorating the tree and allows users to create some beautiful designs. You can have an outdoor or indoor tree, and use strands of garlands, lights, bulbs and ornaments. You can choose from the brightest colors or have a monochrome tree, angel-themed tree or 12 days of Christmas theme and then share the results of your imagination with friends.
We hope that our roundup of Christmas Tree apps offers at least one app that you'll really enjoy, and remember they are all free so why not give them a whirl. If you particularly enjoy any of these Android or iOS apps why not let us know, and in the meantime all that remains for us to say is Happy Christmas!