CES 2015: Asus Zenfone 2 announced with 4GB of RAM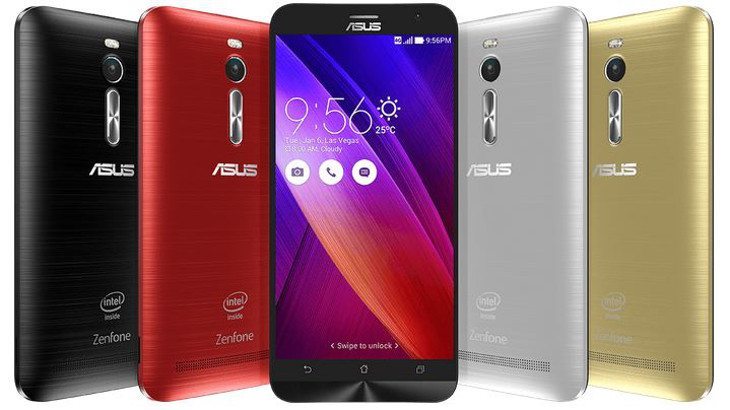 We knew Asus was going to unleash several products today at CES 2015, but we didn't anticipate how many. Tablets and hybrids were on display along with a couple of new smartphones, and it's the latter we're going to take a look at. The Zenfone 2 is now official, and it is going to be a very popular handset with a whole lot of RAM.
Asus is a fan of variants, but today they announced the Zenfone 2 will only come in two flavors — for the moment. One Zenfone 2 will sport 2GB of RAM which is pretty standard these days, but the other will have a whopping 4GB of RAM which is a first. Aside from the memory, the internals and display stay the same.
The Asus Zenfone 2 is a phablet-sized device with a 5.5-inch FHD display and a screen to body ratio of 72%. The bezels aren't as slim as those on the LG G3 or Sharp Aquos, but it's a good looking handset when viewed from the front. On the backside, it seems they borrowed a little something from LG with their new volume rocker.

Looks aside, the Asus Zenfone 2 specs show it has plenty of pop thanks to a 64-bit 2.3GHz Intel Atom SoC and the aforementioned 2GB or 4GB of RAM. The rear camera is listed as a 13MP sensor with a Real Tone LED flash while the front-facing selfie snapper is 5MP. The dual-SIM Asus Zenfone 2 will sip its power from a 3,000mAh battery and it will run Android 5.0 with ZenUI on top.
Buying a phone with 4GB of RAM is exciting, but not nearly as exciting as the Asus Zenfone 2 price. The 2GB model will go for $199 while the 4GB edition "could" come in around $250 or so. If true, expect the Zenfone 2 to be one of the more popular handsets of the year when it arrives in March.
Will you pick up the Asus Zenfone 2 if the price is right?