Samsung Galaxy A3 vs Moto G vs Redmi 1S boot up, benchmark tests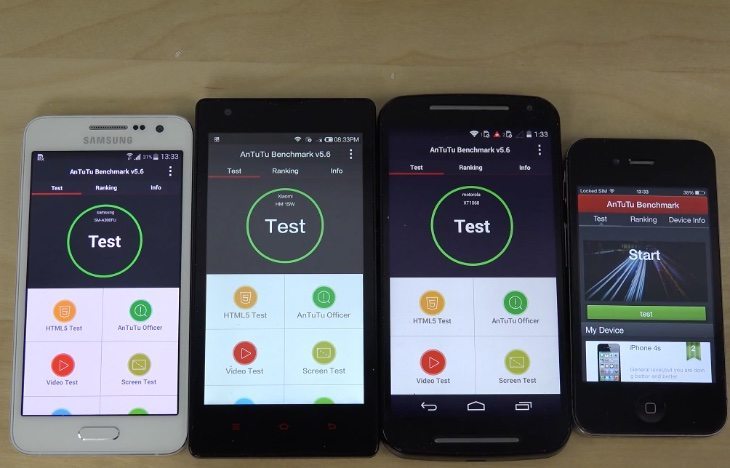 The Samsung Galaxy A3 is a recent arrival on the smartphone scene, and is one of the new A Series with a metallic unibody build. It was made official alongside the higher-specced Galaxy A5 and is arriving for sale in various world markets. If you're thinking of buying this new Samsung phone you might be interested in the Samsung Galaxy A3 vs. Moto G vs. Redmi 1S boot up and benchmark speed tests that we are showing today.
The Galaxy A3 is powered by a 1.2GHz Snapdragon 410 quad-core processor with Adreno 306 graphics and 1GB or 1.5GB of RAM depending on model. It runs the Android 4.4.4 KitKat operating system. Meanwhile the Motorola Moto G (2014) has a 1.2GHz Snapdragon 400 quad-core processor with Adreno 305 GPU and 1GB of RAM. It launched on Android 4.4.4 but is now upgradable to Android 5.0 Lollipop. Finally the Xiaomi Redmi 1S has a 1.6GHz Snapdragon quad-core CPU, Adreno 305 GPU, and 1GB of RAM, and this one runs Android 4.3 Jelly Bean.
It can be interesting to look at informal testing of devices when considering purchasing a new handset, and below this article we've embedded two videos, both showing these three handsets as well as the more dated iPhone 4S. The first YouTube video shows a bootup test and firstly you'll see all of the phones powered off.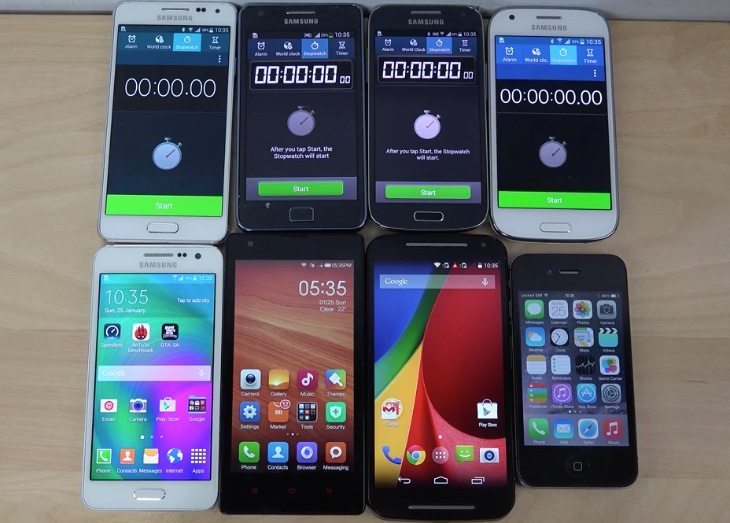 After this the Galaxy A3 is powered up and the reviewer intends to observe one time for how long it takes the lock screen to show and another for when it can be used without lag. However, once the A3 comes to life it's ready for action with no discernible lag and its time is 22 seconds. The same procedure is then followed for the other handsets and we don't want to spoil your enjoyment of the video so won't give all the results here. However, we will say that if you're thinking of getting the Samsung phone you will be pleased at how it fared.
The second YouTube video shows an AnTuTu speed benchmark test being conducted on the same set of phones. The entire testing process is shown with the iPhone 4S a long way behind the others, although it is of course the oldest phone. Again we're not going to give away the scores that were achieved, but it's another good result for the Galaxy A3.
Once you've watched the videos below it would be good to receive your comments. Are you impressed by the Samsung Galaxy A3 in this testing? Maybe some of the results shown surprised you?