VAIO retail box shown ahead of VAIO smartphone release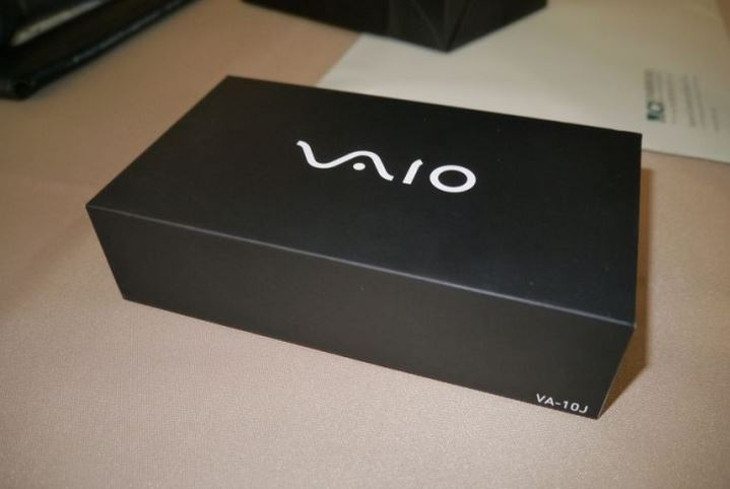 Towards the end of last year, we started hearing rumblings that there may be a VAIO smartphone in the works which is interesting considering Sony sold their VAIO PC business to JIP. The handset was rumored to arrive in January, and while it hasn't shown up, the retail packaging has.
Yesterday, a simple black box hit the web with VAIO branding and as it's the size of a smartphone box, many believe it to be the wrapper that will hold the first VAIO smartphone. Well, that was confirmed today by the VP of Japan Communication, Fukuda Naohisa as he showed the black retail box off to for everyone to see.
As you'd expect, no details on the actual VAIO smartphone were given, but it's expected to arrive with a display in the 5-inch range. The processor, resolution and everything else are still very much up in the air, which is rare considering how many smartphone leaks we see ahead of a major reveal. Hopefully the mysterious device is worth waiting for and not just a high-priced VAIO branded device.
Sony's VAIO PC line was pricey, but it certainly had its fans. Many were sad to see the line sold, but JIP could make some new fans and please the old ones with a solid VAIO smartphone. Stay tuned, and we'll keep you in the loop as we learn more about the upcoming VAIO smartphone.
via – GSMDome    source: pc.watch.impress.co.jp