BQ Aquaris E4.5 Ubuntu smartphone coming to the UK for €169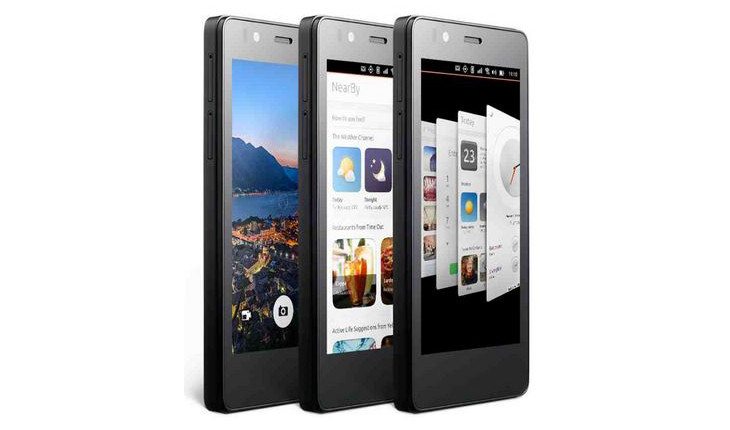 We spend a lot of time covering handsets that run Android, iOS and Windows. We're going to flip the script for a moment and take a look at something a little different with the BQ Aquaris E4.5 smartphone. You may not know the name, but an Ubuntu edition of the handset is set to arrive in Europe next week.
The world's first Ubuntu phone comes in the form of the BQ Aquaris E4.5, which arrives on February 9th in the UK. The BQ Aquaris E4.5 price will be €169, and you'll be able to snag one through an online retailer via a Flash Sale. That said, if you're hoping for a high-powered Ubuntu smartphone, you may be a bit disappointed with the BQ Aquaris E4.5 specs.
The BQ Aquaris E4.5 sports a small 4.5-inch display with a resolution of 540 x 960. We're unsure of the chip powering the handset, but it's of the 1.3GHz quad-core variety and comes backed by 1GB of RAM. The storage capacity on the Aquaris Ubuntu phone is listed at 8GB, but you can expand that up to 32GB with a microSD card.
The rear camera of the BQ Aquaris E4.5 clocks in at 8MP while the selfie snapper uses a 5MP sensor. Connectivity options include Bluetooth 4.0, 2G, G, GPS/A-GSP, WiFi and dual-SIM functionality. Obviously, the specs aren't the star of the show — the OS from Canonical is, so it will run Ubuntu out of the box.
We don't know who will carry the BQ Aquaris E4.5 at time time, but we'll find out before February 9th rolls around. The smartphone will be "announced" through Twitter, so you'll want to check the @Ubuntu and @bqreaders feeds along with Ubuntu's G+ and Facebook page to find out where to pick one up.
What do you think about the first Ubuntu smartphone?