Samsung S Edge case leak may confirm a dual-edged device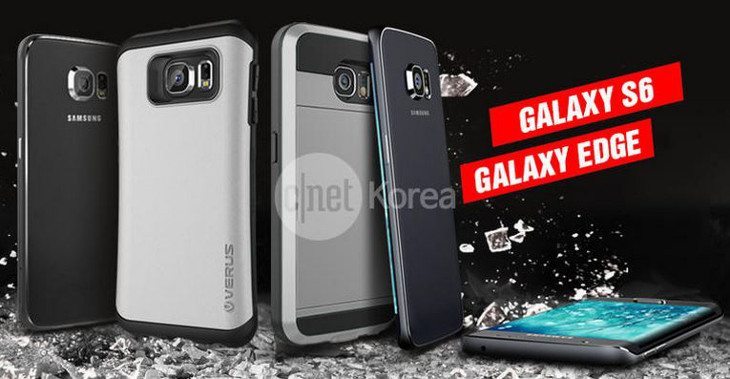 2015 is shaping up to be the year of case leaks. We saw a number of them last year, but this year it's become a trend and today the Samsung S Edge got in on the action. It's time for a new Galaxy S6 accessory render, and we're going see a little curve this time around.
We're now less than a month away from Samsung's big reveal, and all signs point towards a dual-edged variant of the Samsung Galaxy S6. Many believe it will be dubbed the Galaxy S Edge, but whether it will have one or two edges has been a hot topic of debate. It's not uncommon to see cases leak before a handset arrives, but it's not every day a company releases a dual-edged smartphone.
A render out of Korea shows the Samsung Galaxy S6 and Samsung S6 Edge in new cases from Versus. The photos show a large protruding sensor on the back, and the device on the far right is clearly meant to be the Galaxy S Edge. You can see the curve which lines out with what Sammy did with the Note Edge, and when you look at the handset standing next to it, you'll notice it has an edge on the opposite side.
As always, you'll want to take these Galaxy S Edge renders with a grain of salt, but we would suggest you use the smallest of grains. Samsung needs to up the ante in 2015 with the S6, and a redesigned flagship with a dual-edged variant would be a good way to kick off the year.
via — Cnet Korea