Nexus 6 review duo three months on disagree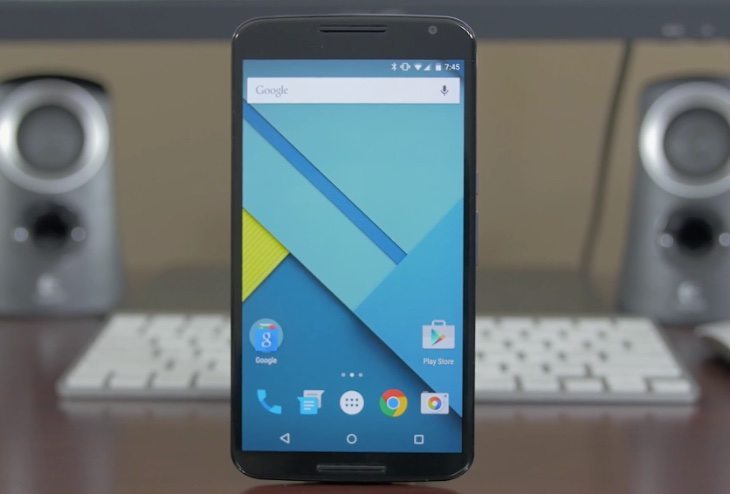 When a popular new device comes along we always see a rush of comparisons, reviews and much more, but it can be interesting to revisit the same phone a few months later when the buzz has died down a little. The Motorola-made Google Nexus 6 phablet released in November and blew many people away with its top-notch specs and massive 5.96-inch display. Today we have a Nexus 6 review duo some three months on where the conclusions disagree.
Back in December we brought readers a Nexus 6 review choice with verdicts, and overall the feeling was positive. Now we have two video reviews to share that discuss this smartphone a few months later, to see if the device is still earning praise after more use. Before we get to those we'll remind you of the main specs of the Nexus 6.
It's powered by a 2.7GHz Snapdragon 805 quad-core processor with Adreno 420 graphics, and has a 5.96-inch AMOLED display with resolution of 2560 x 1440 resulting in 493 ppi. It has 3GB of RAM and comes in 32 or 64GB models for internal storage. There's a 13-megapixel rear camera with OIS, dual-LED flash, and 2160p@30fps video capture, as well as a 2-megapixel front-facing snapper. It has a 3220 mAh battery and rounding things off nicely is the pure vanilla Android experience of 5.0 Lollipop.
The first YouTube video beneath this article comes from PhoneDog and the reviewer has used the Nexus 6 as his daily driver for the last three months. The video begins with a discussion about the design, giving you a chance for some close-up looks. The reviewer points out that the Cloud White handset may be a better choice for some users, as the Midnight Blue version is prone to showing fingerprints.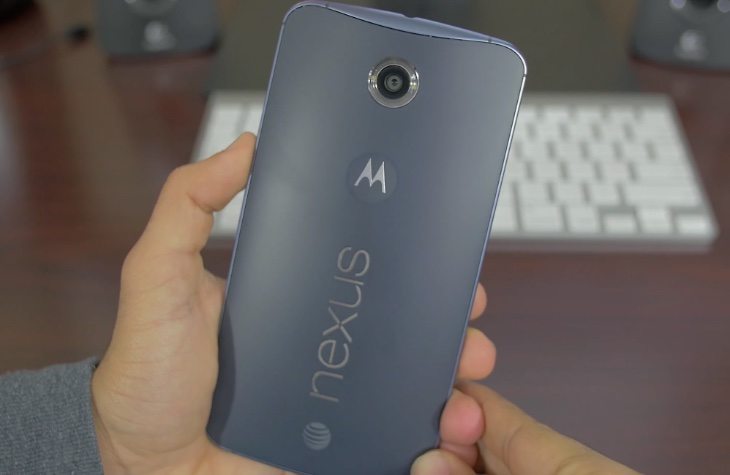 The review then goes on to detail the hardware and the Lollipop software experience (said to be buggy when it initially arrived). The next aspect covered is battery life, and this is an area that comes in for some major criticism with the reviewer describing it as "terrible." Ultimately the question is whether the Nexus 6 is worth its high price tag and the answer is a categorical no, with the battery life described as "the nail in the coffin." That judgement may surprise many people especially after favorable early reviews, but it's an interesting verdict nonetheless.
The second YouTube video below comes from TechnoBuffalo, and it will be good to see what the verdict of this reviewer is. The phone is noted to still be in short supply on the Google Play Store so it's obviously in big demand. At the beginning of this video the reviewer discusses the display, and interestingly whereas his first thoughts about this were fairly negative, he has since decided that it's not as bad as his initial impressions.
This review also covers Android Lollipop, the size of the handset and design (again the blue version gets the thumbs down for marking), and the camera (mediocre). In conclusion the reviewer says he still "loves" this phone although wishes it was a little smaller and adds that it offers a "really solid great experience." Intriguingly the battery life doesn't even get a mention in the second review, odd considering the large part it plays in the first review.
When you've watched the videos below we'd like to hear your thoughts. Are you still trying to decide whether to buy the Nexus 6, and if so have these reviews made you even more confused? Maybe you're a Nexus 6 owner already, in which case are you disappointed or thrilled with your device? Let us have your comments.