Samsung Galaxy A5 gaming performance review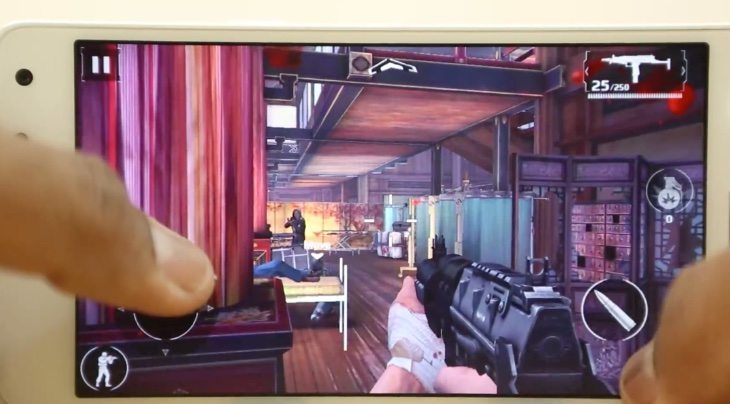 Many people have been waiting for Samsung to introduce some smartphones with a more premium build, and the A series was designed with that in mind. The phones feature a metallic frame and one of them is the Galaxy A5 that released towards the end of last year. If you're considering purchasing this handset and enjoy mobile gaming you might like to check out a Samsung Galaxy A5 gaming performance review that we're sharing today.
Key specs of the Samsung Galaxy A5 include a 1.2GHz Snapdragon 410 quad-core processor, Adreno 306 graphics, and 2GB of RAM. It runs the Android 4.4.4 KitKat operating system out of the box. For full specs and more you might like to check out our specs breakdown of the Galaxy A5 vs. HTC Desire 820. So how will it cope with gaming? That's where the video that we've embedded below this article should be interesting.
The YouTube video comes from Fone Arena and includes gameplay from 5 different games being played on the Galaxy A5. The games are Asphalt 8, Modern Combat 5, Grand Theft Auto San Andreas, FIFA 15 UT, and Riptide GP2. After each section of gameplay a rating is given for both the graphics and performance of the A5 with that game. For example for Asphalt 8 there's a score of 4/5 stars for both categories.
We won't give all the results here, as you might prefer to find out when you watch the review. At the conclusion of the video an overall score for gaming on the Galaxy A5 is given, but again we don't intend to give that away here. When you've watched the video below we'd be interested to hear your feedback.
What are your thoughts on the ratings given to the Samsung Galaxy A5 in respect to gaming? Are you more likely or less likely to buy the phone after watching this review? Let us have your comments.