Intex Aqua Star L release arrives with Android 5.0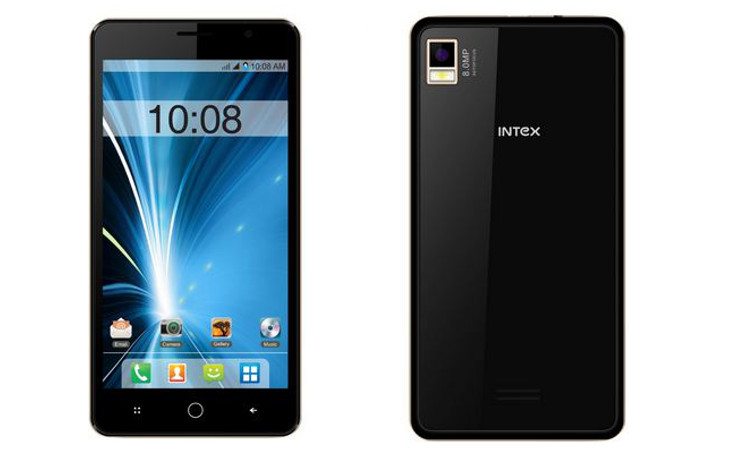 We've seen at least one Intex handset drop every week over the past month or so, and this week has been no different as we've already talked about the Intex Aqua X. Well, the company has just announced another new smartphone called the Intex Aqua Star L, which will rock Android 5.0 straight out of the box.
When you continually produce budget handsets, you have to come up with something to draw folks in and away from the competition. The Intex Aqua Star L can't go toe-to-toe with some other devices in its class in terms of specs, but 90% of its competitors won't come with Android 5.0 Lollipop. It's a pretty big deal considering top-tier handset like the Galaxy Note 4 are still waiting on the Android 5.0 update.
Having the latest OS is a plus, but it means nothing if the components are too weak to push the pixels. The Intex Aqua Star L is midrange, but offers respectable specs with a 5-inch 854 x 480 display and a quad-core 1.3GHz chip. The rest of the Aqua Star L specs include 8GB of expandable storage, 1GB of RAM, a 8MP/2MP camera combo, Bluetooth, WiFi, 3G and dual-SIM connectivity. The battery is listed at 2,000mAh and Intex has said it will run the aforementioned Android 5.0 update as soon as you fire it up.
In previous years, budget smartphones were some of the last devices to receive latest Android updates, but that's not the case with Lollipop 5.0. The Intex Aqua Star L is one of a handful of midrangers set to debut with 5.0, and it's a welcome change from the update rollouts of the past. If you are interested in picking up the Intex Aqua Star L, it will set you back Rs. 6,990 and will be available in Black or White from Snapdeal on February 16th.
via — 91mobiles