Microsoft Lumia 435 vs Lumia 532 India price and specs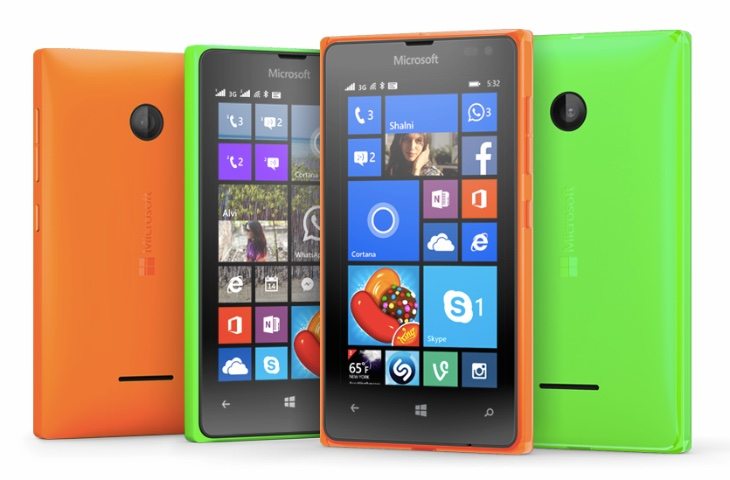 The Microsoft Lumia 435 and Lumia 532 were both announced in January with releases rolling out to various regions. Lumia handsets are very popular in India and these are both priced for the budget end of the smartphone market. If you're wondering which would suit you best we have a Microsoft Lumia 435 vs. Lumia 532 India price and specs comparison.
These are both dual SIM handsets running Windows Phone, and as they are both from the same manufacturer and close in pricing there are bound to be some similarities. However, there must also be some differences between them, so we're checking out the key specs and more to see what they have to offer.
Processors
The Microsoft Lumia 435 Dual SIM has a 1.2GHz Snapdragon 200 dual-core processor and Adreno 302 graphics. The Microsoft Lumia 532 Dual SIM has a 1.2GHz Snapdragon 200 quad-core processor and also an Adreno 302 GPU.
Display
There's not a hair between them in this aspect as they both have 4-inch displays with resolution of 800 x 480 and 233 ppi.
RAM and Storage
Again it's a tie as they both have 1GB of RAM, and 8GB of internal storage that can be expanded via microSD to 128GB.
Camera set-up
The Lumia 435 has a 2-megapixel rear camera with 480p video capture and a VGA front-facing camera. There's a bit of a difference this time as the Lumia 532 has a 5-megapixel rear camera with 480p video and also a VGA front-facing unit.
Battery
Both have a removable 1560 mAh battery so it's another draw on this level.
Connectivity
You perhaps won't be surprised to hear that this is another dead heat, as both support 3G, WiFi 802.11 b/g/n, WiFi hotspot, Bluetooth 4.0, GPS, and microUSB 2.0.
Operating System
Both run Windows Phone 8.1 out of the box with the Lumia Denim update.
Dimensions and Weight
The Lumia 435 measures 118.1mm x 64.7mm x 11.7mm and weighs 134.1g. The Lumia 532 measures 118.9mm x 65.5mm x 11.6mm and weighs 136.3g.
Price
Both phones have now launched in India with the Lumia 435 Dual SIM priced at Rs. 5,999, although we've seen it on sale online from around Rs. 5,700. The Lumia 532 Dual SIM launch priced is 6,499.
Bearing in mind that these are so similar in specs, sizes and designs and have the same branding, it's worth considering the price difference between them, even though it's not very much. The only relevant differences as far as specs are concerned are that the Lumia 535 has a quad-core processor and a better rear camera, so you'll need to decide if it's worth that extra bit of money.
Are you intending to buy one of these two new Microsoft Lumia smartphones? If so, is your final choice the Lumia 435 or Lumia 532? Your comments are always welcome.