9.7-inch version of the Samsung Galaxy Tab S2 gets benchmarked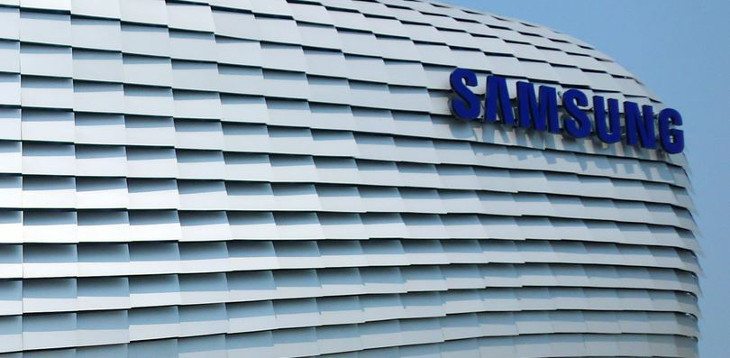 We've talked about Samsung's tablet plans for 2015, but many details are still up in the air. There's rumored to several new lineups in the works, but a follow-up to a popular tablet from last year is one of the first to break cover. It's the Samsung Galaxy Tab S2 9.7, and it has just gotten benchmarked over at GFXBench.
Last week, a report surfaced saying that two new Galaxy Tab S slates were on the way. Today, the first one has shown up to confirm those reports, and it's just what we expected. That means this year's Galaxy Tab S2 will be a bit sleeker, but not quite as beastly as some products we're likely to see from NVIDIA or the 2015 Nexus later this year.
The benchmarks are for a device with the model number Samsung SM-T815 which is the 9.6-inch model. The panel will be of the Super AMOLED variety and carry a resolution of 2,048 x 1,536 with an aspect ratio of 4:3. Under the hood, you'll find 3GB of RAM, 32GB of storage, and a Samsung Exynos octa-core chip clocked at 1.9GHz. The cameras are listed at 7MP/2MP, which should come out to 8MP/2MP, and it's listed as running Android 5.0.2.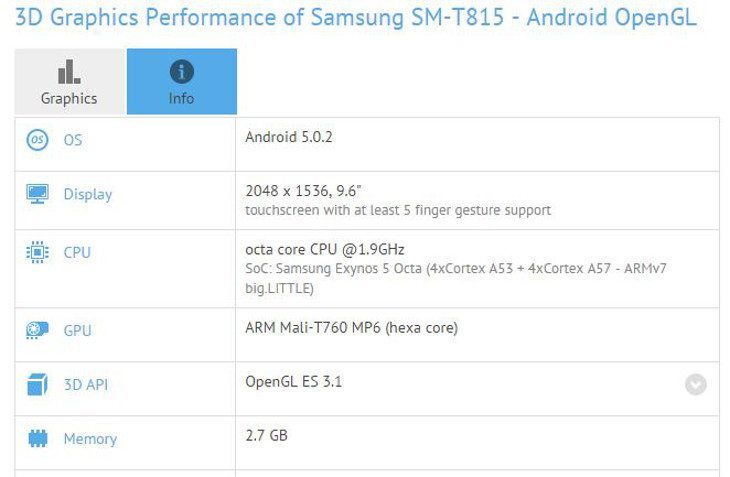 Samsung is taking the new Galaxy Tab S2 lineup into Apple territory with the aspect ratio, and the design. The metal clad slates are said to measure 5.4mm thin although we assume they will arrive before the new iPads, so Apple still has a shot to retake the crown.
What do you think about Sammy's upcoming Galaxy Tab S2?
via — GSMarena   source: GFXBench