LG G Flex 2 UK pre-orders open with freebies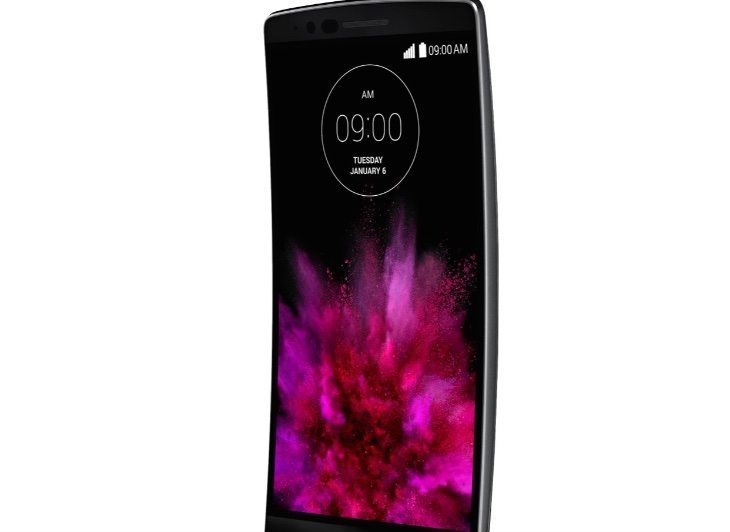 The new LG G Flex 2 was made official at CES in January, and if you've been waiting for it to arrive in the UK there's some good news today. LG G Flex 2 UK pre-orders are now open at Carphone Warehouse and you'll be able to get it on a contract with Vodafone, EE or O2 with freebies thrown in.
This is one powerful smartphone with some top-notch specs that will make it fly. The handset stands out among the majority on the market because of its curved styling and display, which looks extremely sleek. Another feature of the phone is it's self-healing properties. We've already heard of a US release date on the Sprint carrier, and now it's the turn of UK buyers.
Carphone Warehouse has opened its pre-orders for the G Flex 2 a little earlier than expected, and the giant retailer is set to start deliveries of the phone by the week beginning on March 16th. Those who order the phone will also get a free LG P7 Bluetooth speaker as well as a QuickCircle case. The freebies are said to be worth £160 so this offer is nothing to sniff at.
As usual a variety of plans are available covering different budgets and requirements. For example Carphone Warehouse is offering the G Flex 2 on Vodafone for nothing upfront on plans beginning at $34.50 monthly. That contract offers 1GB of 4G data, 600 minutes on any UK network, and unlimited texts. At the higher end of the scale you can get the phone on Vodafone again for £58.50 monthly. The plan at that price offers 10GB of 4G data per month as well as unlimited minutes and texts.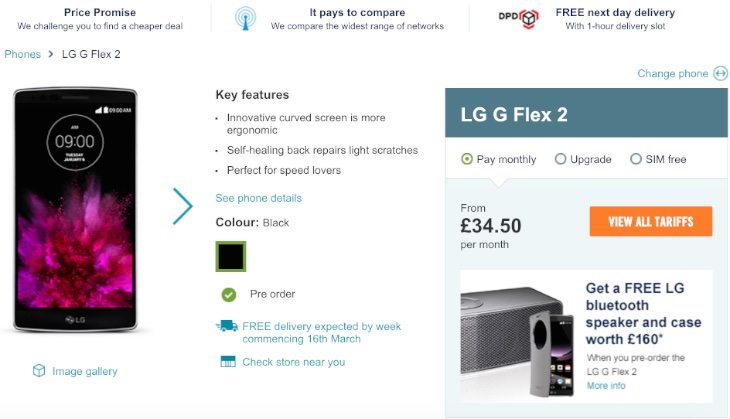 The G Flex 2 model up for grabs on Carphone Warehouse is the model that has 2GB of RAM and 16GB of internal storage, expandable via microSD to 128GB. Add to that its Snapdragon 810 64-bit processor, 5.5-inch display with resolution of 1920 x 1080, 13-megapixel rear camera and 3000 mAh battery, and it has plenty to recommend it. This handset will be running the Android 5.0.1 Lollipop operating system out of the box.
You can check out much more about the phone in our previous articles on it here. These include early comparisons with the Samsung Galaxy Note 4, LG G3, and more. If you have decided to pre-order the LG G Flex 2 you can do so at this Carphone Warehouse product page, where you can also see details of other plans on Vodafone as well as EE and O2.
We'd like to hear your thoughts on the LG G Flex 2. Will you pre-order this phone from Carphone Warehouse? What is it about this smartphone that appeals to you most?