Windows 10 Preview for phones video look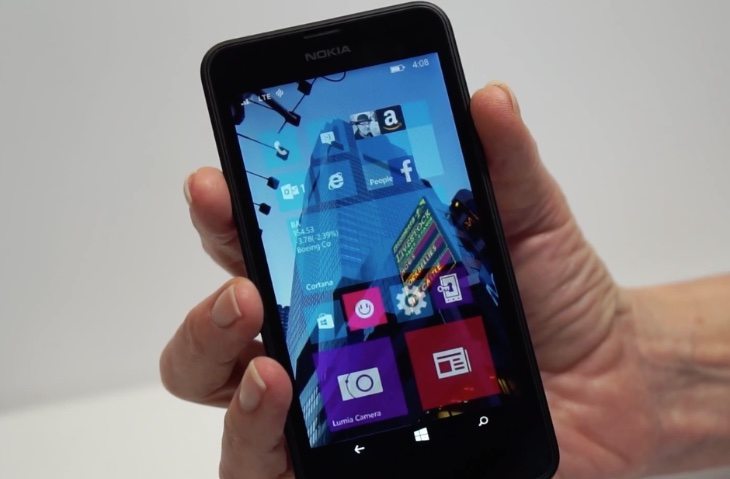 There's a massive amount of interest in the upcoming Windows 10 release. The new operating system version will bring a unified experience for PC's and mobile devices, so smartphones will be running it instead of Windows Phone. If you're wondering what the upgraded OS will offer then we have a Windows 10 Technical Preview video look for you today that's shown on the Nokia Lumia 635.
It's always interesting to get a closer look at new OS versions and the video will give you a good idea of user interface changes and more. However, we need to bear in mind that this is not the final build, so more changes and features could be added before Windows 10 for phones releases to end users. Below this article we've embedded a YouTube video from MobileTechReview, which offers a look at the Windows 10 preview and gives some useful insight.
One thing to note about Windows 10 is that is will be coming to lower-end handsets as well as high-end models. The review begins by saying that on first glance the UI doesn't look too different, but it then goes on to point out some of the subtle differences. Windows 10 includes changes to Live Tiles, a new wallpaper appearance, and a refreshed Settings menu, as well as drop down settings that can be configured by the user, and actionable notifications.
The video nicely runs through the various aspects of the above points showing what you can expect, and it also covers Cortana, the keyboard, notifications syncing, universal apps, and more. One thing mentioned on the video that you don't get a chance to see is the Project Spartan web browser, which isn't here just yet. Towards the end the reviewer notes that the technical preview is a little slow and glitchy, as is sometimes apparent when you watch it in action.
At the end you'll also hear which other Lumia models currently support the Windows 10 preview. As well as the Lumia 635 others are the Lumia 630, 636, 638, 730 and 830, and people wishing to try out the technical preview can revert back to Windows Phone 8.1 if they choose. All in all this is a nice walk through the Windows 10 preview and we'd like to hear your thoughts. You might also like to check out a recent video we shared that shows Windows 10 vs iOS 8.3 beta vs Android Lollipop.
Are you looking forward to Windows 10 for your smartphone? What do you think of the changes and improvements it will bring as shown on the video below? Do send your comments to let us know.