The Monohm Runcible is a Round Smartphone running Firefox OS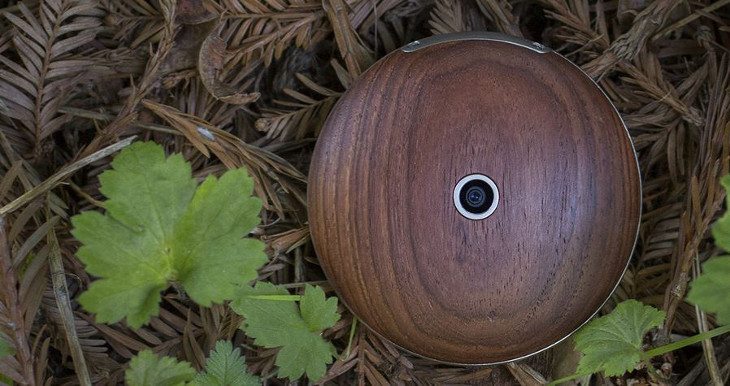 If you want to stroll out and pick up a new smartphone, it's going to come in the "candy bar" form factor we've all come to know so well. Sure, there are still clamshells floating about, but they too are shaped like a rectangle. Looking for something different? Look no further than the Runcible smartphone from Monohm.
We're still having a hard time calling the Runcible a smartphone. As you can see from the photo, it doesn't look like anything you've held up to your ear before, unless you don't call the earth your home. The device will allow you to make and receive calls just like something from Sammy or Apple, but it's built to be more of a casual device that fits the flow of your daily life.
The Runcible is equipped with LTE, Bluetooth and WiFi just like most other mobile gadgets. It can keep you informed of things going on in your social circles, but in an unobtrusive and unique way. The round form factor was inspired by simpler devices from our past like the Compass and Pocketwatch, and those are just two of the features (or faces) the device will use.
Monohm's Runcible is essentially strange kind of smartphone/smartwatch hybrid as it can do most of the things those gadgets can do, it just does them in different ways. The idea of carrying it in your pocket as you would an old pocketwatch is interesting as well, and to call it classy would be an understatement. Did we mention the company wants to make it modular to a degree? Nobody is going to argue against upgrading a component over an entire device.
If you'd like to get your hands on the Runcible smartphone, you may have to wait a while. The project is definitely moving forward with funding from KDDI in Japan, but there's been no word on any type of release at this time. If you want to learn more about Monohm's Runcible, just hit up the link below.
via – Engadget