England vs Bangladesh World Cup Cricket latest news, live scores, update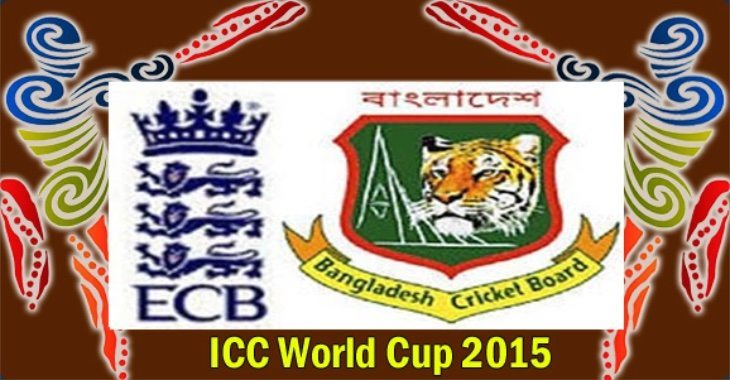 There's more Cricket World Cup 2015 action tomorrow when England take on Bangladesh in Adelaide. The match is scheduled for Monday March 9th at 14:00 local time, but bear in mind if you're in the UK you'll have to be up in the middle of the night to catch Eoin Morgan and his men live from 3:30 am on Monday. To find out England vs. Bangladesh latest team news, live scores and more, you might want to check out a free updated app.
England needs a win to even have a chance at the World Cup, while a win for Bangladesh will put them through to the quarter-finals. Joe Root has been consistent for England but James Anderson and Stuart Broad haven't lived up to expectations, so England cricket supporters will be hoping for more against Bangladesh.
The Cricket World Cup 2015 app from Pineapple Tech is free and for Android devices, and it has a high user rating. It brings users World Cup live scores, the schedule, latest news, stats, results and points tables, and is a complete guide for the ICC tournament. Features include all live scores from CWC 2015, ball-by-ball commentary of al the matches, squads of all 14 teams, and stats and records of World Cup history.
No matter where you are you can use this app to keep in touch with all the latest from the Cup, so for England's upcoming match it could prove invaluable, as you'll know what's going on directly to your smartphone or tablet. An update for the app at the end of February has added more, such as World Cup alerts, faster score updates, a view of upcoming and completed matches, and optimization improvements.
This Cricket World Cup 2015 app is available to download from Google Play and it's compatible with devices running Android 2.3.3 or later. This could prove to be England's biggest match of the World Cup so far and although the team's chances of success are hanging by a thread, it's not over yet. One possibility is that Alex Hales could replace Gary Ballance but there's still a while to go until that will become clear, and coach Peter Moores has said that the squad won't be announced until the toss.
Why not take a look at the Cricket World Cup 2015 app detailed above, and you'll be able to get the very latest on England vs. Bangladesh. If you try out the app why not let us know what you think of it by sending in your comments, and remember it's free so you have nothing to lose.