Xiaomi Flash sale coming to India March 12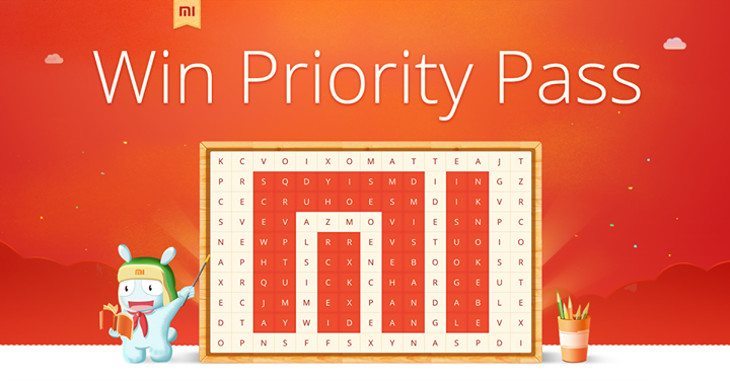 Looking to pick a Xiaomi handset in India? Many consumers would like to get their hands on one of the company's new smartphones, but as with most Xiaomi handsets in the region, it isn't easy. That should change for a short time next week as the company is rumored to hold a Xiaomi flash sale in India.
Xiaomi is going to put a device up for sale in India on March 12, and the way they have decided to announce things is a bit different. They have posted a puzzle of sorts that asks participants to find three hidden words in the puzzle that relate to the mysterious smartphone. We noticed "Lighter," "Movies" and "Angle" immediately, but there are several other clues there if you're feeling sleuthy.
If you want to play along Xiaomi's word search, you can enter a contest that will give you a leg on the virtual crowds next week. You'll have to "Like" the company's Facebook page, and if you correctly solve the puzzle and are lucky enough you will receive a Priority Pass. That Pass will allow you to jump line on the 12th and pick up whatever device Xiaomi will unveil without having to wait.
At first, we assumed that Xiaomi would drop the Redmi 2, but the clues given point towards one or more tablets. Whatever they release will probably sell out rather quickly, so you'll want to keep your eyes glued to the companies social media channels when the 12th rolls around.
via — Phonearena   source: Xiaomi