England lineup, livescore, more vs. Lithuania in Euro 2016 qualifier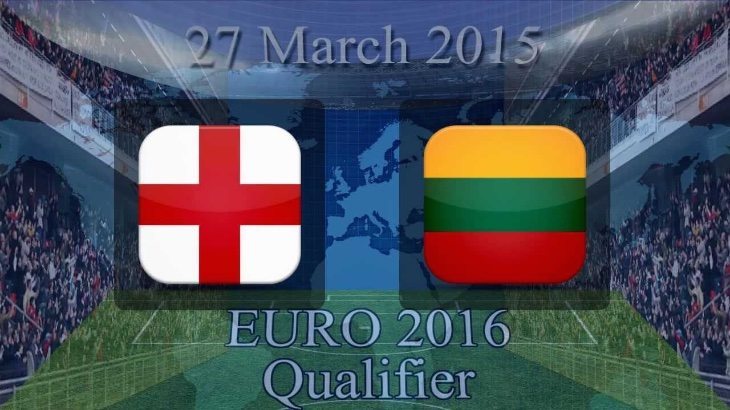 If you're a football fan you'll know that European Championship qualifying matches are being played today. England will be taking on Lithuania in a Group E game, and one of the burning questions many England supporters will want to know is whether Harry Kane will make the starting lineup. We have details of how you can keep in the know about the England lineup, livescore and more vs. Lithuania in the Euro 2016 qualifier.
England is on course to make it 5/5 wins in the qualifiers for the 2016 UEFA European Championship and will be hoping to maintain a 100% record this evening. Roy Hodgson could give Tottenham striker Harry Kane his first international cap after his blistering club form, but players such as Adam Lallana, Luke Shaw and Daniel Sturridge are all out with injury after originally being announced for the squad.
Euro 2016 is a free app for Android and iOS devices that gives a wealth of information about the qualifying matches of the tournament. You'll also be able to use if for the finals in France between June and July of next year. It gives clear information including the playing schedule, lineups, goals, live results, group results, and city and stadium information.
It doesn't stop there either as it also offers field formations, match statistics, player information, topscorer, and yellow and red cards. Users of the app can choose to follow their favourite team and receive push notifications for the latest details. We've just taken a look at the app and there are live scores showing for friendlies being played right now and details of all of todays qualifiers. Just a few of the other matches include Spain vs. Ukraine, Montenegro vs. Russia, and Switzerland vs. Estonia.
Tapping on one of the fixtures being played right now brings up news on statistics, formations, lineups, and substitutes, so you'll get all of that information for the England match later tonight that has a kickoff time of 7:45 pm, as well as the livescore functionality. At the moment the names of the match official for this evening's game are showing. We'll remind you that the app is free so you have nothing to lose by checking it out in time for the match where we should see the likes of Wayne Rooney, Joe Hart, and Raheem Sterling in action.
You can get the iOS version of this Euro 2016 app for iPhone, iPad and iPod touch from iTunes. It's compatible with devices running iOS 7.0 or later. Alternatively the Android app is available from Google Play and is suitable for devices running Android 4.1 or later.
Do you think you'll try out this Euro 2016 app for England vs. Lithuania or any of the other European qualifiers taking place today? Why not let us have your thoughts on it by sending us your comments.