Olio Model One Smartwatch announced for Android and iOS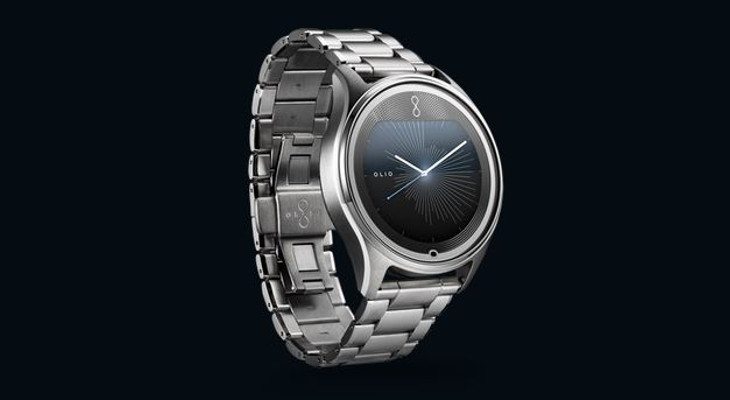 There's been a lot of talk about Apple's upcoming high-priced wearable known as the Apple Watch. It's set to be one of the most expensive wearables on the market when it arrives next month, but it's not the only upcoming smartwatch that can cost more than your handset. The Olio Model One Smartwatch has just been unveiled, and it's coming to market with a price tag of $595.
The Olio Model One Smartwatch is unique for more than one reason. First off, it's round which is still a rarity these days although more manufacturers are starting to adopt the form factor. It's also built to be almost universal, as it will work with both Android and iOS devices so there will be no platform wars with this wearable. Unless you sport a Windows phone that is, as there's been no word of support for that OS at this time.
As for the software powering the smartwatch, the UI is built to send you notifications that are 'important' based on who you interact with frequently. The lines on the watch face actually differ in length depending on how many notifications you've received. A few of the other tech tricks include Temporal Streams, Dynamic Visualizations, and a personal assistant by the name of Olio Assist. Needless to say, it can tell time as well, and it's smart enough to allow you to control third-party products and make payments.
Cool software doesn't make a great smartwatch, as nobody wants to have an ugly brick strapped to their wrist. Olio certainly didn't skimp on the build quality with the Olio Model One Smartwatch as it makes use of Ion-Exchange glass and surgical grade 316L stainless steel. Throw in wireless charging and water-resistance, and you've got yourself a solid timepiece that stands out from the crowd.
If you're looking to pick up the Olio Model One Smartwatch, it may be difficult as the company is set to produce a limited run of the smartwatches that will roll out the summer. The Olio Model One Smartwatch price starts at $595 for the 'natural' stainless steel model while the black PVD-coated edition will set you back $745.