Apple Smart Packaging in the works according to New Patent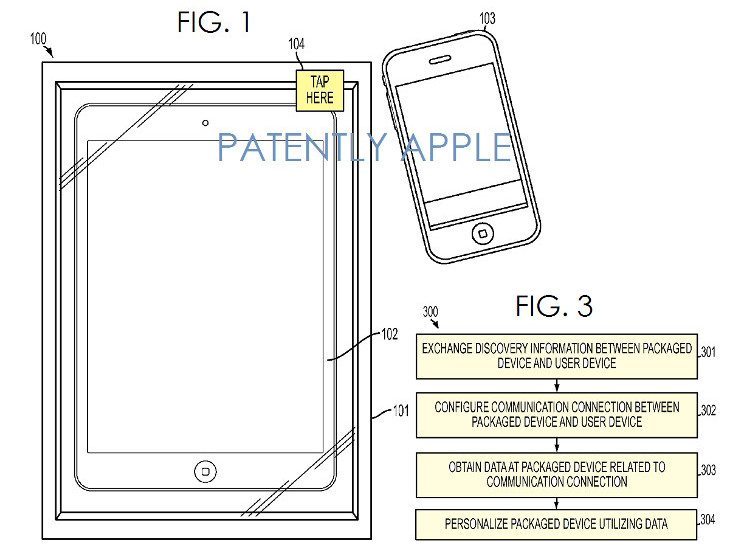 Apple catches a lot of heat for their high prices and the fact that they are a bit slow to change. That said, when the do come up with something 'different' they tend to blow us away. A new patent from the company shows they may be working on something unique, and it's not a new device. Ready for Apple Smart Packaging?
Setting up a new device for the first time can be a hassle, and even tougher if you're jumping between OS's or buying your first smartphone. The Apple Smart Packaging patent shows the company aims to change that as it will cut down on the time it takes to set up your new Apple gadget and make things much easier.
Apple's new patent would essentially allow you to set up your handset while it's still in the packaging at the Apple Store. If you have ever picked up a new gadget at an Apple Store, you know this in itself will allow you to save some time. The smart packaging would have a "tap here" market that would allow the user to access and setup certain functions in the box. This would include several different power modes like Off, Hibernate or Packaged mode as you obviously wouldn't want new devices running in the box nonstop.
The Apple Smart Packaging patent was filed in Q3 of last year with Brian Tucker credited as the inventor. This patent hasn't been in the works as long as some of Apple's other ideas, but it's a concept that has a great chance of coming to fruition sooner than later. It's also something that while small, would be of use to customers and give them a personalized experience straight out of the box.
via – Patently Apple