Chelsea vs Man Utd via Onefootball update, lineups, new feature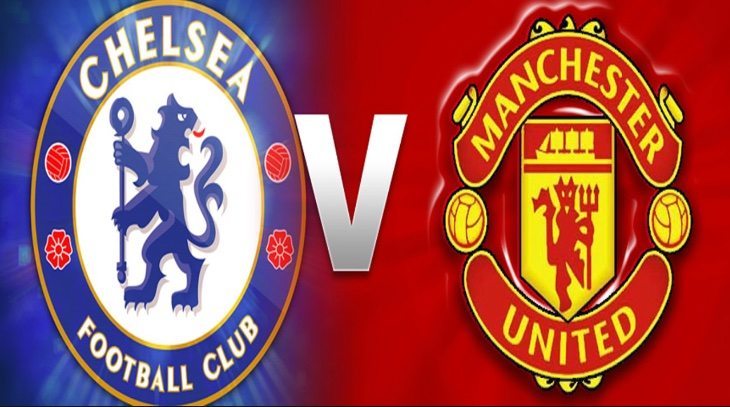 One of the fixtures in the Premier League today that's generating the most interest is a clash between Chelsea and Manchester United. With the prospect of players such as Didier Drogba and Marouane Fellaini in the starting XIs, we're gearing up for a real footballing spectacle. You can optimize your experience of Chelsea vs. Man Utd with a Onefootball update that offers lineups, live scores, and news, and also includes a new feature.
With Chelsea on a notable points gap at the top of the table, Man United are realistically looking to stay in the top four. After the Red Devils have won their last few games in a row, including last weekend's derby against Man City, the club is on a high going into the final few matches of the season. This really will be one to watch (kickoff time 5:30 pm) and you can enjoy the build-up to the match with this football app that is free and available for iPhone and Android users.
It has plenty to offer and receives top ratings on Google Play and the App Store from users, so if you haven't already checked out Onefootball this could be a good time to do so, especially considering the new update. The iOS version of the app was updated a week ago while the Android version was treated just yesterday, and the latest addition offered looks to be something that plenty of football fans will appreciate.
The new feature of the Onefootball — Football News and Live Scores app is Onefootball Friends. This enables users to talk football with mates 24/7, either 1-on-1 or by creating a group so that you can follow matches together. You can discuss issues such as whether Diego Costa will be fit enough to play today or whether van Gaal will go for Wayne Rooney or Radamel Falcao up front. It also enables users to share the latest scores, gossip and news, so could really add to your enjoyment of the big games.
The app also offers the latest news on football, live scores, results, highlights and more, not just for the Premier League but also the Champions League and other international competitions. It offers minute-by-minute live commentary, the ability to vote for your 'Oneplayer' and also to predict results. You'll also be kept informed about transfer rumours and news, and match pages include an overview, player lineups as soon as they are announced, a live ticker and stats.
Onefootball will keep you in touch with everything going on at your club, so whether you're a Blues or a Man Utd fan this could be the app for you. The iOS version of Onefootball is available from iTunes and compatible with iPhone, iPod touch and iPad. The latest update also brings compatibility with Apple Watch to add a further dimension to the game. The Android version can be downloaded from Google Play, and remember this is a free app so you have nothing to lose by taking a look.
Will you check out Onefootball for the Chelsea vs. Manchester United game today? Let us know what you think of it, and also why not give us your predictions for today's result? Drop us your comments in the box below.