Sony Xperia Z4 made official, disappointment or hope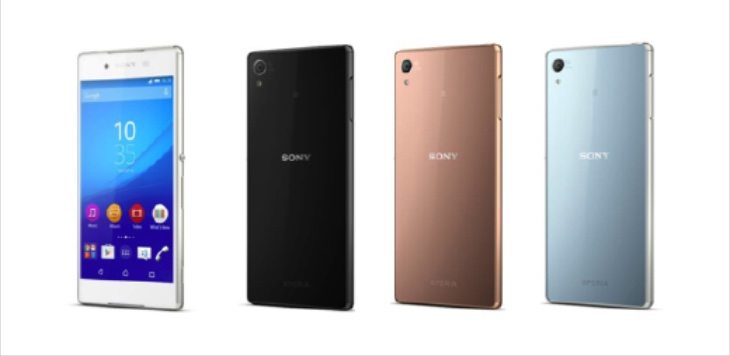 After months of rumors and leaks the Sony Xperia Z4 has just been made official. This device has been hotly anticipated, especially by enthusiasts of Sony's flagship lineup. We have details of specs and more but before you get too excited it appears that the Xperia Z4 is for Japan only, which may or may not be a good thing depending on your viewpoint.
Those who were anticipating a whole new design for the Xperia Z4 may feel a tinge of disappointment that the successor to the Z3 is largely unchanged in the way of its appearance. However, many people do enjoy the premium glass and aluminum build. Specs have received a boost though and the processor now moves up to a Snapdragon 810 64-bit octa-core processor. Further specs of the Z4 include a 5.2-inch display with Full HD resolution of 1920 x 1080 (not Quad HD as many may have hoped for), 3GB of RAM, and 32GB of internal storage that can be expanded to 128GB via microSD.
There's a 20.7-megapixel rear camera with 1/2.3-inch Exmor RS sensor and BIONZ image processor, while the front-facing camera moves up to a 5.1-megapixel sensor. Battery-wise you're looking at a 2930 mAh battery, which is actually a lesser capacity than the 3100 mAh unit in the Xperia Z3. It runs the Android 5.0 Lollipop operating system, and features dust and water-resistance. The handset measures 6.9mm thick, weighs in at 144g, and comes in black, copper, aqua green and white color options.
A waterproof Cover Window accessory in the same four color choices will also be available at a US price equivalent of $59. Another accessory is a desktop holder for docking the phone and recharging. The phone has just been placed on the Sony Japan website, although there are no details yet about a release date or price but it's thought it will arrive in the summer.
While there was plenty of initial excitement that the Xperia Z4 has been officially introduced, it's pretty much an incremental improvement over the Z3 and there's further news on this score. It seems that the Z4 will be limited to the market in Japan in this precise configuration. However, it's reported that another new premium smartphone from Sony is on the way for other regions, with a possible announcement coming in late May.
It's said that this other high-end phone will have a different name, but it's not clear at this stage whether it will just have minor specs changes or whether the differences will be more notable. If you feel a bit let down about the newly announced Z4 it could be good news that this is for the Japanese market only. That very much depends though on how much different the tipped alternative device for global markets turns out to be.
We'd like to know how you feel about this news. Do you feel disappointed that the Xperia Z4 is for the Japanese market only? Maybe you weren't that impressed anyway and hope for something more from the touted alternative handset? Do let us know with your comments.
Sources: Sony Japan AND Hi-Tech@mail
Via: Phone Arena (1)(2)