Sony Xperia Z3 vs Z2 vs Z1 in Android 5.0.2 bootup test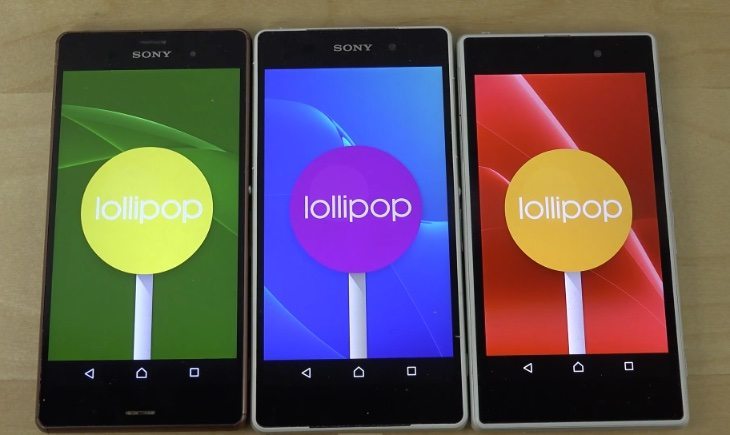 The rollout of the Android Lollipop update is still continuing to reach further Sony Xperia smartphones, and recently it started to arrive for the Xperia Z1. This followed availability of the same update for the Xperia Z3 and Xperia Z2. It can be interesting to see how handsets in a flagship line compare in various aspects when running the same operating system version, and today we're looking at the Sony Xperia Z3 vs. Z2 vs. Z1 on Android 5.0.2 in a bootup test.
We'll start by stressing that although this update has arrived in some regions for all of the above devices, it could take some time to reach all markets and carrier models, so you may still be waiting. We've recently shared some short reviews for the Lollipop update on the Xperia Z3 here and the Z1 here so do check those out if you want to see more about what 5.0.2 Lollipop has to offer.
This time we're focusing simply on bootup speeds of the three devices all running Android 5.0.2. For reference, the Z1 is powered by a 2.2GHz Snapdragon 800 quad-core processor, the Z2 has a 2.3GHz Snapdragon 801 quad-core CPU, and finally the Z3 packs a 2.5GHz Snapdragon 801 quad-core CPU. Beneath this article we've embedded a YouTube video showing the bootup test on all of these devices running the official 5.0.2 update.
It shows the three handsets being simultaneously powered up in a bid to see which is up-and-running first. They all appear to be pretty smooth and we wonder if you can guess first, second and third places for which is fastest? We're not going to give the result here as it will spoil the suspense when you view the brief video, but you may be a little bit surprised at least!
The reviewer also gives some glimpses of the user interfaces and then shows that they are indeed all running Android 5.0.2 by heading to About Phone under Settings. We wonder what you think of the results of this bootup speed test for the Sony Xperia Z3, Z2 and Z1 on Android 5.0.2 Lollipop? Drop us your comments in the box below.