Earth Day Quiz offered by celebratory Google Doodle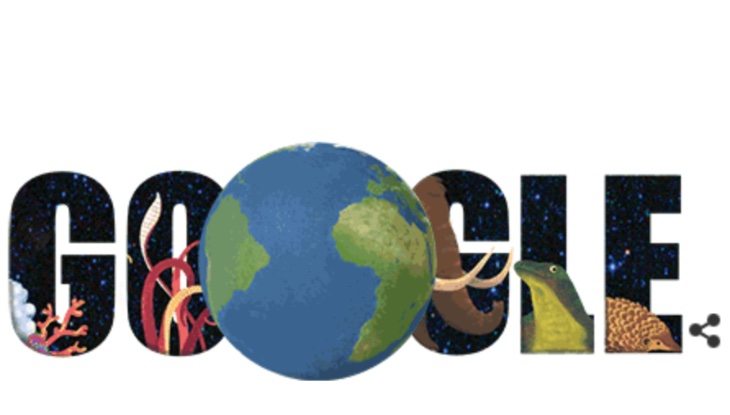 From time to time we like to bring news about special Google Doodles that often mark occasions or events. Today is Earth Day 2015, a day that is recognized by millions of people around the world, and an Earth Day quiz is on offer with a celebratory Google Doodle that's worth taking a look at.
This is not the first time that Google has taken part in marking Earth Day, and heading to Google's home page today you'll find an animated Earth Day doodle for 2015. The event goes back to 1970 with rallies in the US that kicked off an environmental movement across the globe.
The trademark Doodle today features different aspects of nature including animals such as a komodo dragon and mammoth. The second 'O' in the word Google is represented as a rotating Earth, and clicking on this will take you to the Earth Day Quiz, a light-hearted bit of fun that aims to find out what animal you are with a series of questions.
Speaking personally I found out I'm a woolly mammoth that's so unique that I'm technically extinct, but then people have been telling me that for years! You can check out the Google Doodle animation in Google's short video from YouTube that we've embedded below this story.
Why not take a look at the Google Doodle Earth Day quiz for yourself, either from the doodle itself or by searching for Earth Day quiz. If you take part then do let us know what you think of this very special doodle to celebrate the event? What animal are you?