Sony Xperia Orion design has plenty to admire
We've seen some very impressive concept designs recently that taunt us with possibilities for upcoming known devices as well as those that are tasters for the future. Today we're sharing the latest vision from prolific designer Jermaine Smit, who this time has turned his attention to a Sony smartphone. This Sony Xperia Orion idea also comes with some imagined specs as well as a further look on video, and it's a design that has plenty to admire.
This handset looks nicely stylish and looks as though it has a high quality premium build with materials such as glass, metal and plastic. To the front you can see the Xperia logo at the bottom and Sony logo at the top and the display looks virtually bezel-free, while on the reverse there's a patterned texture of dots. To save us having to wonder what the specs of this Orion phone would be, Smit gives some that tie in nicely with what we might expect.
The Xperia Orion smartphone has a 5.2-inch Full HD display with resolution of 1920 x 1080, 3GB of DDR4 RAM, and storage models of 32, 64 or 128GB, expandable via microSD to 128GB. For cameras you're looking at a 20.7-megapixel rear sensor with f/1.8 aperture, 4K video capture, Ultra slowmotion, and flat optics lens technology to give more accurate color representation. There's also a 5-megapixel front-facing snapper with 180 degree selfieshot and Full HD video capture.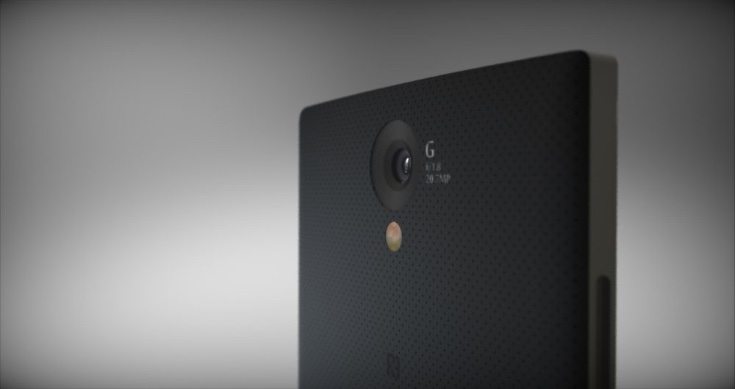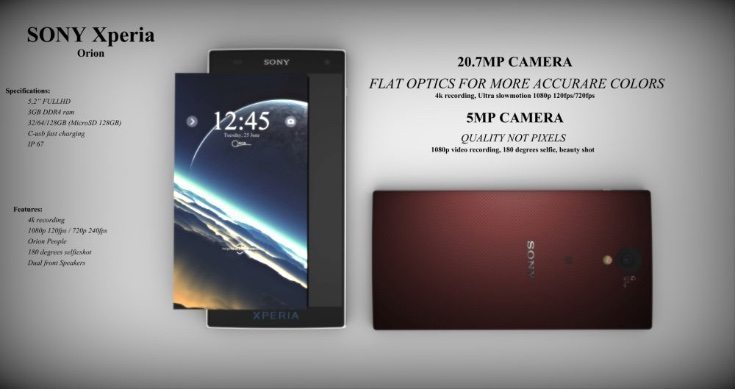 The phone also features dual front-speakers, fast charging, a fingerprint scanner, and IP67 certification water-resistance. There's also something dubbed Orion People, which looks like some sort of calling feature. We've included a few of the images here and also embedded a YouTube video below showing a further look at this design for your viewing pleasure.

We're pretty impressed with these latest concept renders from Smit and wonder what you think? Would you like to see something like this Sony Xperia Orion come to fruition? Drop us your comments in the box below.
Source: Jermaine Smit (Instagram)