Chelsea FC lineup news, live scores today with app update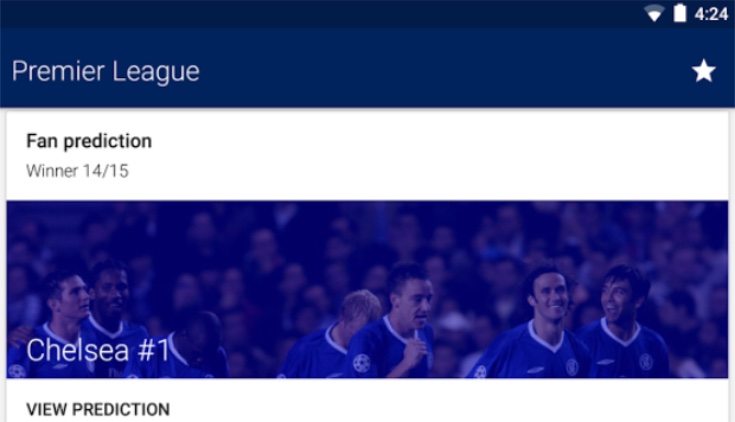 After the excitement of the weekend Premier League matches there's more action this evening with West Brom vs. Chelsea FC. The Blues have already gained the title but there will be plenty of fans hoping to see the return of striker Diego Costa. You can get info on Chelsea lineup news and live scores today with a highly ranked free app that has just received an update.
The Forza Football app comes highly recommended, as it will give you the details you need straight to your smartphone or tablet. It really is an excellent app as shown by user ratings on the App Store and Google Play. It provides live scores, opinion polls and video highlights for football leagues and tournaments across the world.
You can personalize the app by setting alerts for Chelsea FC (or any favourite team), and you'll receive extremely speedy customized notifications for goals and cards. Forza Football also offers information on pre-match lineups featuring player photos and formations, and the ability to engage with other Chelsea FC supporters around the world.
The iOS version of Forza Football was updated three days ago, and the free app is compatible with iPhone, iPod touch and iPad running iOS 7.0 or later. You can find it at iTunes, and it also works on the Apple Watch with an iPhone. The Android version of Forza was updated today with added theme support, a more compact matchlist design, performance improvements, and the ability to choose your player of the match up to 15 minutes after full-time. You can download it from Google Play and compatibility varies by device.
In recent news on tonight's match Petr Cech is unlikely to play because of a calf injury, while up front the potential starting lineup could include Eden Hazard, Juan Cuadrado, and Loic Remy. If you were not already a user of this Forza Football app we'd urge you to take a look before the match tonight to see what it has to offer to Chelsea FC fans. Let us know what you think of the app by dropping us a comment in the box below.