Best Buy prices the original Moto G at $19.99 sans contract on Verizon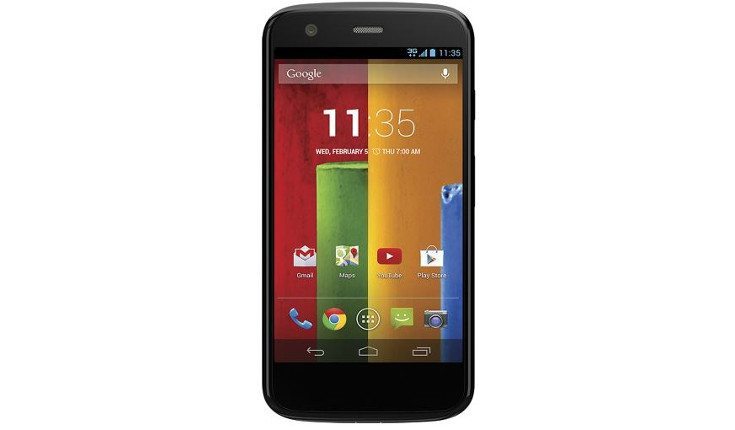 We cover an enormous amount of smartphones that fall in the budget range these days, and it's not uncommon to find an Android handset from China for less than $100 in U.S. greenbacks. If you're in the market for a cheap handset from a big brand, you'll be pleased to know Best Buy has just put a popular one on sale for only $20.
It's difficult to find an unlocked handset in the U.S. for under $100, and impossible to snag one for less than $50 unless it's what we'd refer to as "less than stellar" to put it nicely. One of the last phones we expected has just gotten a huge price cut, but you'll have to roll with Verizon if you want to pick up the original Moto G unlocked for $19.99.
You may be thinking that the Moto G is a little long in the tooth by now, and you'd be right to an extent. The little handset is dated, but carries similar specs to what we see daily from manufacturers in India and China. That means you're getting a 4.5-inch 720p display that's powered by a Snapdragon 400 with 1GB of RAM, and 8GB of expandable storage. The Moto G is upgradable to Android 5.0, and gets its juice from a 2,070mAh battery. All the usual connectivity options are present as well with the exception of 4G, so you'll have to make do with 3G on Big Red.
While some folks will shy away from the Moto G due to the fact it's tied to Verizon, it's still cheap enough to consider for dedicated gaming handset, music player or mini-computer. Let's face it, that's basically what smartphones have become these days. It doesn't appear to be a limited time deal, but you may want to act fast in case they run out of stock.
Best Buy