Microsoft Cortana app for Android and iOS is coming soon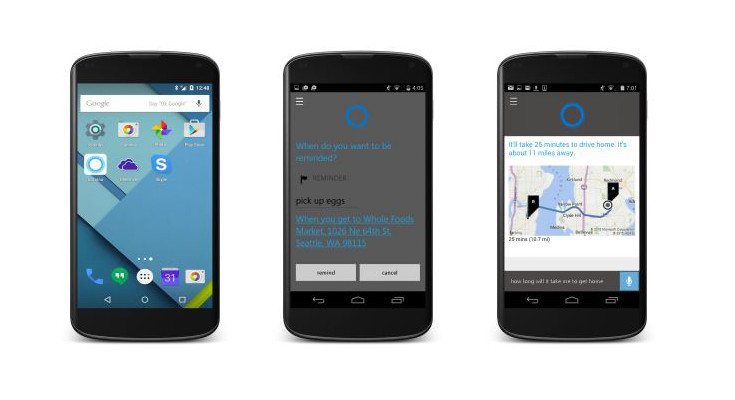 Voice assistants. A few years back that was probably the last thing you thought of when choosing a new handset, but Siri and Cortana have changed that. Each platform has their own voice-enabled setup, but one is breaking out as we're pleased to announce Microsoft has decided to finally unleash a Cortana app for Android and iOS.
When the world got a look at Siri, it didn't take long for voice assistants to catch on. Unfortunately as is the case with many apps, you'll have to own an iPhone if you want to use Siri or a Windows handset for Cortana. While we don't expect Siri to leave home anytime soon, Microsoft has decided to let Cortana out of the box and it's great news if you've been looking forward to trying out the virtual assistant on your Android or iOS device.
Both Android and iOS smartphones will receive a dedicated Cortana app, which gives you assistance and helps you keep organized. Users will get most of the same functions from the Windows version of Cortana, but with a few limitations as it's not "built-in" to the OS like Google Now is with Android or Siri with iOS. That said, you're going to get plenty of cool features and there's a Phone Companion app and an updated version of Xbox Music in the works as well.
It's never a bad thing whenever one of the big three decides to make an app universal, and you can bet the Cortana app for Android and iOS will be very popular once it's released. Oddly enough, Android users are said to get it first with Cortana for Android coming in late June. If you sport an iPhone, the Cortana for iOS app is going to come a little further out with release scheduled for later this year.