New Nokia 105 cheaply priced featurephone announced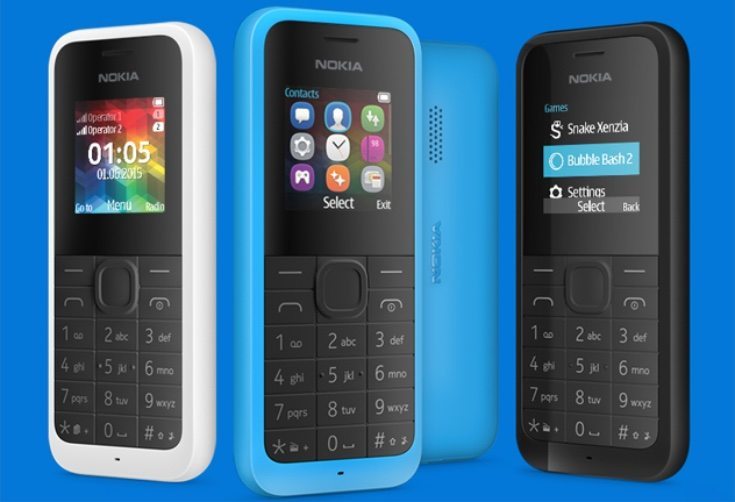 While we spend a lot of time at Phones Review keeping readers informed about new smartphones, we should always keep in mind that there is still a big demand for budget featurephones. Some people may remember the Nokia 105 that released back in 2013. Now Microsoft has just announced a successor in the form of the new Nokia 105 with an extremely cheap price.
Feature phones are still popular in emerging markets, for tech beginners, or with those who just want an affordable backup to their smartphone. The original Nokia 105 for example has sold at the rate of around 100 per minute since it released two years ago, so perhaps its no surprise that Microsoft has launched a new version with a fair amount of improvements.
The new Nokia 105 is a single SIM handset but a Nokia 105 Dual SIM has also been launched. The phone has a more rounded design and comes in black, cyan, and white color choices. Microsoft claims a pretty good battery life as the new 105 has a removable 800 mAh battery that should last for around 35 days on standby or 15 hours of talk time.
It has a 1.45-inch LCD display and pretty limited functionality with the Series 30+ platform, and the phonebook capacity can take around 2,000 contacts. It measures 108.5mm x 45.5mm x 14.1mm and comes with the Bubble Bash 2 and Snake Xenzia games pre-installed.
The new Nokia 105 will release at some point this month to various worldwide regions, and has a global price of around US $20 before taxes and subsidies. As an indicator that price is equivalent to around £13, €18 or Rs.1,280. Specific pricing for individual markets will be announced with availability.
If you want to take a look at the phone you can check out the official Microsoft Lumia promo video from YouTube that we've embedded below. Does the new Nokia 105 feature phone from Microsoft appeal to you, either as a first phone or as a back-up alternative?
Source: Microsoft
https://www.youtube.com/watch?v=f77dxCJxDoQ://