Unlocked Lumia smartphones available through Microsoft in the UK and US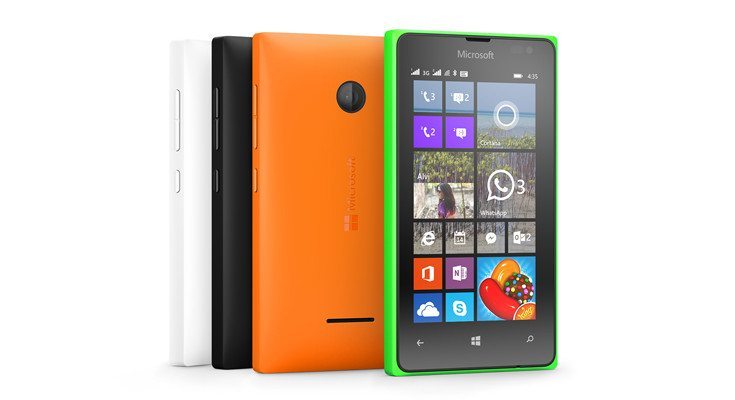 The Lumia brand may not be on top anymore, but they sure do have a lot of fans. The smartphones continue to sell well whenever they are released, and if you're looking for an unlocked one, you're in luck. The Microsoft shop has begun selling unlocked Lumia smartphones, and we're going to give you the scoop on what's available in the US and the UK.
If you live in the states, the Microsoft store has eight unlocked Windows smartphones listed for sale, and three of them carry the Lumia branding. Those devices are the Microsoft Lumia 535, the Lumia 635 (in Black), and the Lumia 830. The unlocked Lumia 635 is the cheapest of the bunch at $129, while the slightly larger Lumia 535 is a bit more at $149. The unlocked Lumia 830 is the best of the bunch, but it is also the most expensive with a price tag of $449.
Customers in the UK have a lot more to choose from with a whopping ten unlocked Lumia smartphones for sale. The models include the Lumia 435, Lumia 530, Lumia 535, Lumia 630, Lumia 635, and the Lumia 640. The prices on those handsets range from £59 to £169. If you're looking for something a little more high-end, you can opt for the unlocked Microsoft Lumia 640 XL LTE, the Lumia 735 or the Lumia 830. The most expensive is the Lumia 930, which is priced at £349 including VAT.
All deals on the unlocked Lumia smartphones are live today, and will vary depending on your locale. There are some good deals to be head if you dig the Windows OS, so hit up this link below to pick your region and being browsing the unlocked Lumia deals.
via – Lumia Conversations