New Lenovo PB1-770N phablet specs show up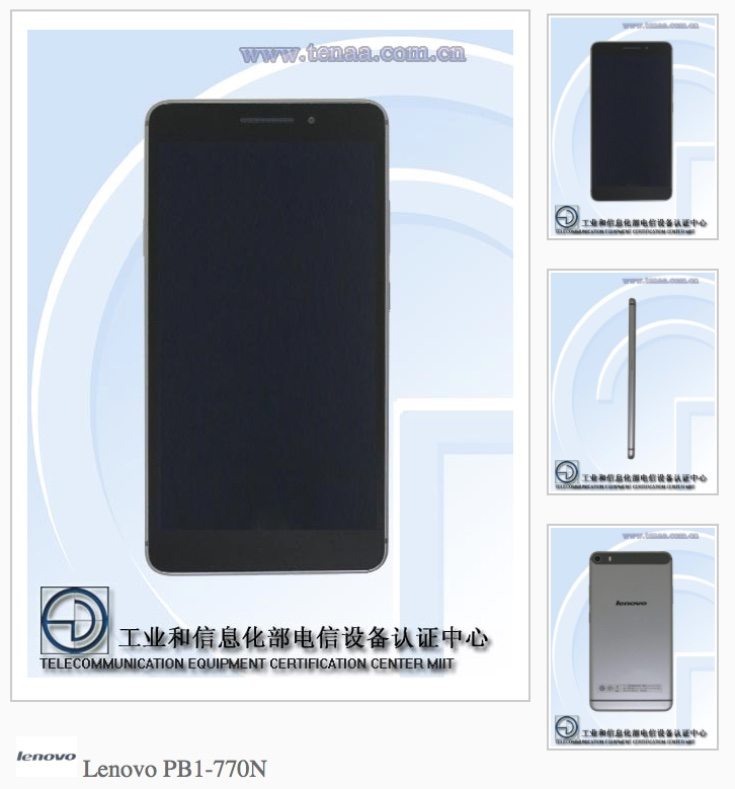 A new Lenovo PB1-770N phablet has appeared during the TENNA certification process, which reveals some of the specs of this upcoming device. Lenovo is producing some well-specced devices with very competitive price tags at present, so this new phone is likely to attract plenty of interest. The name of the device is not yet known just yet, but hopefully it won't be longer until this is revealed.
This new Lenovo phablet with model number PB1-770N has shown up during the Chinese TENAA certification process, a regular source of information about devices that are often made official soon after. This is a whopper of a handset as it has a 6.8-inch Full HD display with 324 ppi, the size blurring the lines between a phablet and a tablet.
Further Lenovo PB1-770N specs include a 1.5GHz octa-core processor (chipset unspecified), 2GB of RAM, and 32GB of internal storage that can be expanded to 64GB via microSD. There's a 13-megapixel rear camera with 1080p video capture, as well as a 5-megapixel front-facing camera, and 3500 mAh battery.
Dimensions are given as 186.6mm x 96.6mm x 7.7mm and it weighs in at 230g. The TENAA appearance also shows some images of the device with a unibody metallic build, and all we'll say about this is that it has a very familiar look (think latest iPhone)! We're likely to see this new Lenovo phablet officially introduced within the next few weeks, at which point we'll be able to find out the price and release details.
In the meantime we'd like to hear your first thoughts on this upcoming Lenovo device. Does the Lenovo PB1-770N phablet sound like a device that would interest you? What sort of price do you think would be reasonable for it?