iPhone 5S, 6 and 6 Plus on T-Mobile suffering problems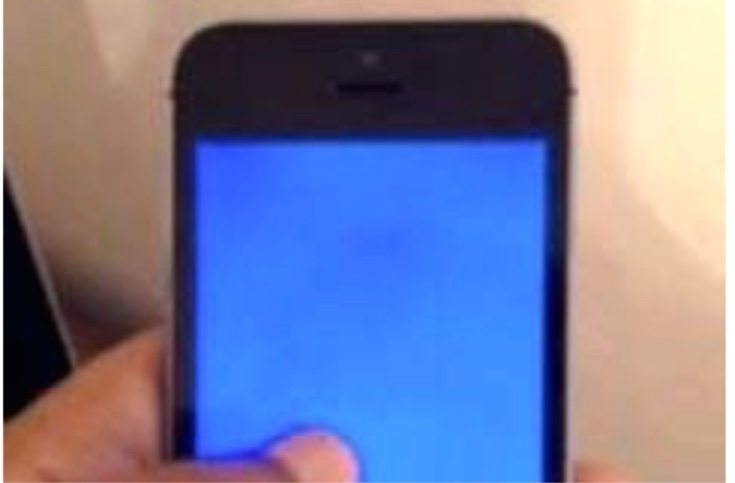 We're seeing some interesting news coming in from owners of some iPhones on T-Mobile USA. In the last day of so some users of the iPhone 5S, 6 and 6 Plus on T-Mobile have been suffering from problems with their devices. The main issue appears to be that they are seeing a blue screen on their handsets for a brief moment before the devices go on to restart.
These problems appear to be new and there are an increasing amount of iPhone users on the US carrier complaining about this. Frequent restarts are being reported via Reddit, Twitter, and Facebook, with many T-Mobile customers noticing this issue in the last couple of days. MacRumors also reports receiving comments from readers about this difficulty.
So far known devices affected are the iPhone 6, iPhone 6 Plus, and iPhone 5S, and this is happening to iPhones using various different versions of iOS 8. This includes iOS 8.1 and iOS 8.3, and some users say that these random restarts are occurring at intervals of between 10 and 30 minutes. For example, one user says that they have an iPhone 6 that is restarting every 20 to 30 minutes, even when not being used. This person says that they encountered a blue screen for around 2 seconds before the phone restarted.
As these reports only seem to be coming from T-Mobile iPhone users it suggests that a recent carrier update is the source of the issue. One reddit user says that he has discussed the issue with T-Mobile support staff and sensed that many calls are coming in about it. He also said that a technician suggested that it could be memory problems, although why this would only affect T-Mobile iPhone users is unclear.
T-Mobile is said to be recommending a hard reset to those calling in about this issue, and it seems that for some users this has resolved the problem. The carrier have advised that if this doesn't fix things, customers should clear old text messages and proceed to a factory restore via iTunes. At this stage it's still unclear what is causing this problem for the iPhone 5S, 6 and 6 Plus, and we've even seen suggestions that it could be down to solar storms!
We're interested to hear from T-Mobile customers who have the iPhone 5S, iPhone 6 or 6 Plus. Have you noticed any problems with your handset randomly restarting over the last few days? Have you managed to resolve this problem or is it still happening? Please do let us know by sending your comments.
Source: MacRumors