Moto G 2015 edition leaks in new renders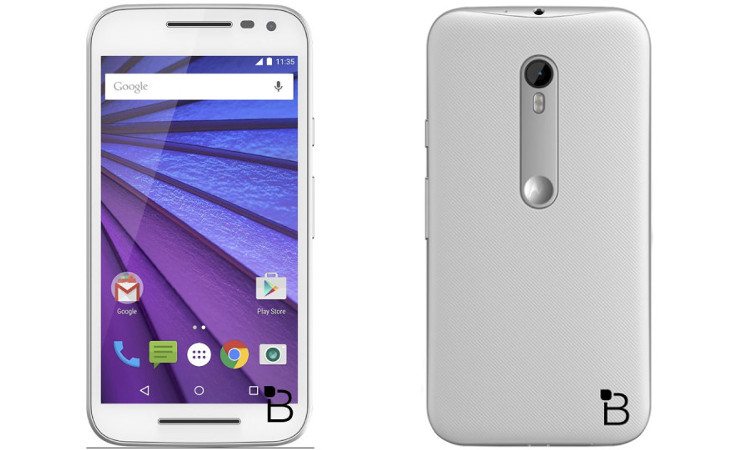 The year may be half over, but we've still got plenty of smartphones to look forward to. Motorola will launch two of them, and the Moto G 2015 has just broken cover well ahead of its expected release date.
The Moto G 2015 and the new Moto X have been the subject of many leaks over the past few months. Unless Motorola bumps up the Moto G third-gen release date, we've got a while to wait before we see anything official. That said, today new press renders of the Moto G 2015 hit the net that show the upcoming handset in White.
TechnoBuffalo published renders from an anonymous phone aficionado that show a smartphone rumored to be the new Moto G. The device looks like it belongs in the Moto family with a bit of Nexus thrown in for good measure. The backplate will see a bit of a revamp while the front shows the usual sensors and front-facing speakers.
While it's nice to get a look at the new Moto G 2015, the leak didn't come with any new specs. Previous rumors suggest the handset will sport a Snapdragon 410 with the usual combo of 1GB of RAM and 8GB of internal storage. A 13MP/5MP camera combo, 4G LTE, and a 5-inch 720p display are rumored as well.
The original Moto G rolled out in November while the follow-up came in September. We're not sure if Moto will bump things up this year or stick to the September release like last year, but we'll keep you in the loop as we learn more.
Do you like the Moto G 2015 design if these renders are legit?
Source – TechnoBuffalo